Aspiring young workers in top-tier jobs know they're signing up for gruelling, startlingly long hours. Are the rewards in jobs like these worth the "crushing" toil?
A
As we head into 2022, Worklife is running our best, most insightful and most essential stories from 2021. When you're done with this article, check out our full list of the year's top stories. 
Across entry-level positions at many top-tier global financial institutions and consulting firms, there are no illusions of nine-to-five schedules or summer holidays with phones left back at the hotel room. From the start, junior employees are aware that they're entering a trial-by-fire – and it's up to them to survive the flames.
However, just because these entry-level workers have some sense of what they're going to be up against, it doesn't always mean they're adequately prepared, or that their expectations match their eventual reality.
In March, 13 first-year Goldman Sachs analysts – the group lowest on the corporate totem pole – put together a 'survey' on their working conditions at the esteemed, multi-national bank, in a document seen by the BBC. The survey, mocked up on Goldman Sachs's official pitchbook template, detailed the group's more than 95-hour workweeks, precarious mental and physical health, deteriorating personal relationships and conditions one respondent called "inhumane".
The contents of the survey were, in some ways, shocking. But, in others, some of the results weren't wholly unexpected. For many name-brand jobs, this is how things can operate for the those at the most junior levels – and have for a long time.
The prevailing narrative: that's just the price you pay for a longer-term reward of power and prestige in big-name, big pay-cheque institutions. But for young people just jumping into the workforce, is the toil worth the epic reward, even if it may come with some worrying side effects? Some say maybe so.
'A boot-camp mentality'

This nose-to-the-grindstone culture within these types of jobs has existed in some form for years, says William D Cohan, author of a best-selling book on the history of Goldman Sachs, Money and Power, and who also worked on Wall Street for 17 years.
For example, in finance, when major banks went public, the amount of work employees had to do "increased exponentially", says Cohan. "Demand for what they did skyrocketed, and the demand on the employees then skyrocketed."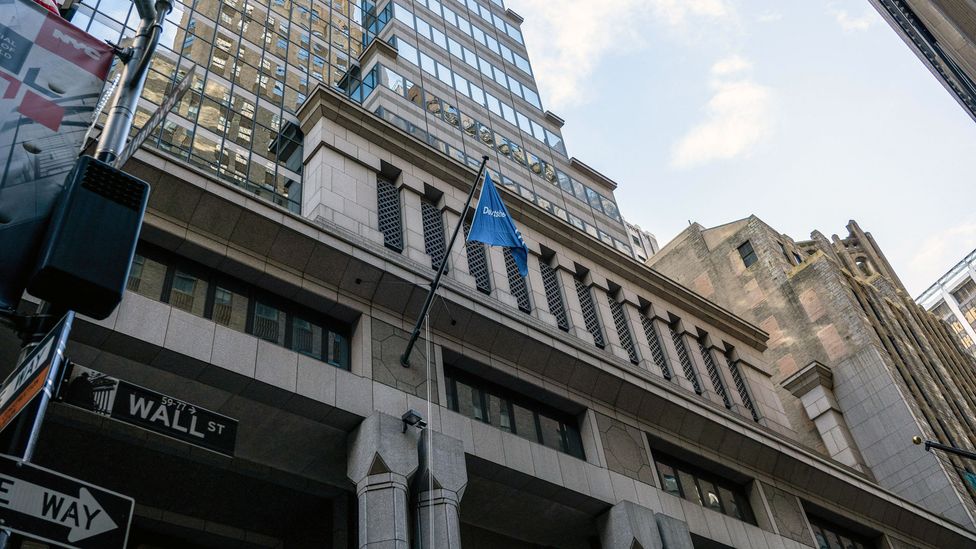 Big-name firms, including those on Wall Street, often have a tough culture for entry-level employees (Credit: Alamy)
In general, he believes "senior people don't really want to do that much work. They do the important work of bringing in clients, but once the client is brought in, they push that work down to junior people". And, often, there aren't enough lower-level workers; compensation is the biggest expense for financial institutions, so generating profits means hiring fewer people, which can compound the amount of work that trickles down, adds Cohan.
He thinks many prospective employees have a sense of the workload they have to take on if they're able to land one of these competitive jobs. Cohan cites motivating factors that make some workers accept the conditions: a substantial pay cheque as well as prestige, "bragging rights" of working at a household-name company and opportunities for advancement if minted by one of these institutions.
It's a boot-camp mentality – William D Cohan
"It's a boot-camp mentality," says Cohan – simply part of the process of succeeding at a high level.
These prospective employees do mostly understand the impending workload, agrees Christopher R Di Fronzo, associate director of the Tufts Finance Initiative at Tufts University in Massachusetts, US, which helps place students in finance, consulting and entrepreneurial jobs. However, as graduates across these fields reconnect as alumni, he's noticed some have underestimated the hours. "Once you live it," says De Fronzo, "some find out it's a really hard life to live."
Jumping through hoops
Bill Keenan joined Deutsche Bank, a major international investment bank in New York City, straight out of business school, following a professional ice-hockey career. He says he pursued the job due to his own "insecurity". "I wanted to prove to myself I could do it, because all I had heard was how this is the hardest thing in the world," he says.
Keenan, who got a job as an associate in 2016, did have a sense that he'd be heading into a difficult situation. "You know what you're getting into, and like most jobs, if you want to reap rewards you're probably going to have to jump through hoops and do some stuff that's painful along the way."
Keenan says he pulled many anxious late nights feeling "crushed", and some of his experiences do chime with the current points cited in the Goldman Sachs survey. ("There were a lot of sweaty shirts, crying and not knowing what I was doing."). However, he caveats that the conditions outlined by the 13 analysts who put together the notes aren't necessarily representative of every experience – it's a small sample size.
Yes, says Keenan, the environment was hard. No, he adds, "I was never abused. I would never use that word".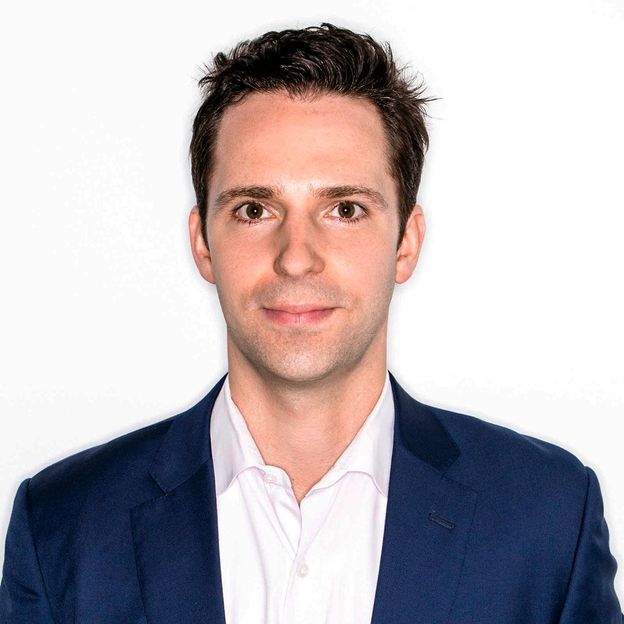 Bill Keenan worked in investment banking for about two years, often pulling long hours (Credit: Bill Keenan)
Regardless, Keenan believes there's opportunity to take the stress off younger workers; he says the long hours and the feeling that "your life is over for six months" if you get staffed on a project isn't necessary. He suggests part of ameliorating conditions may be better time management on the part of those higher up the chain: condensing project timelines, for instance, since there's actually a lot of "sitting in your cube", waiting for your email to ping. Another element boils down to respect. "I certainly think that being more in touch with the human side of these people [will help]… You get more out of people if you treat them better."
"I don't think there's a silver bullet to this," continues Keenan. He's quick to add, however, that "the answer isn't giving junior bankers a Peloton", a reward Jefferies Financial Group recently offered to hard-working junior bankers.
Moving the needle?
It's not necessarily a coincidence that this group of Goldman Sachs analysts chose the current moment in which to speak up, bucking the grin-and-bear-it culture.
There are a mix of factors at play: the ubiquity of social media, where the survey initially appeared; the rise of a generation more conscious of workplace toxicity and mental health; and a general sentiment of activism for equity.
The pandemic may have become a factor, too. Keenan notes that, from his experience, office camaraderie was one of the things that buoyed him through the worst days. In isolation during forced remote work, many of these tough experiences may be made even tougher, exacerbating their effects.
There were a lot of sweaty shirts, crying and not knowing what I was doing – Bill Keenan
So, could this uncharacteristic boldness – even if led by only a few employees, all protected by anonymity – mark the start of meaningful transformation? Perhaps a new cohort of values-centric workers could pressure a seemingly ingrained culture to budge – something that Di Fronzo says his graduates increasingly desire.
Unfortunately, it may not be that simple. Despite an environment that may be riper for status-quo disruption than ever, change driven by this most junior tier of the workforce may not be on the horizon anytime soon – or, perhaps, even realistic to expect.
Deloitte researchers suggest that these deeply ingrained work cultures may be difficult to shift, in part due to how many years they've spent taking root. And in order for meaningful change to take place, one-off initiatives or reactive responses may not help; rather, long-term programmes, grounded in "realistic expectations" and supported by senior staff are required to move the needle. These changes also depend on communication from more junior members of staff – but when cut-throat environments traditionally don't encourage pushback or feedback, bad culture easily perpetuates. That may make it particularly hard for a new class of workers to revolutionise much of anything – no matter how much their values diverge from those who came before them.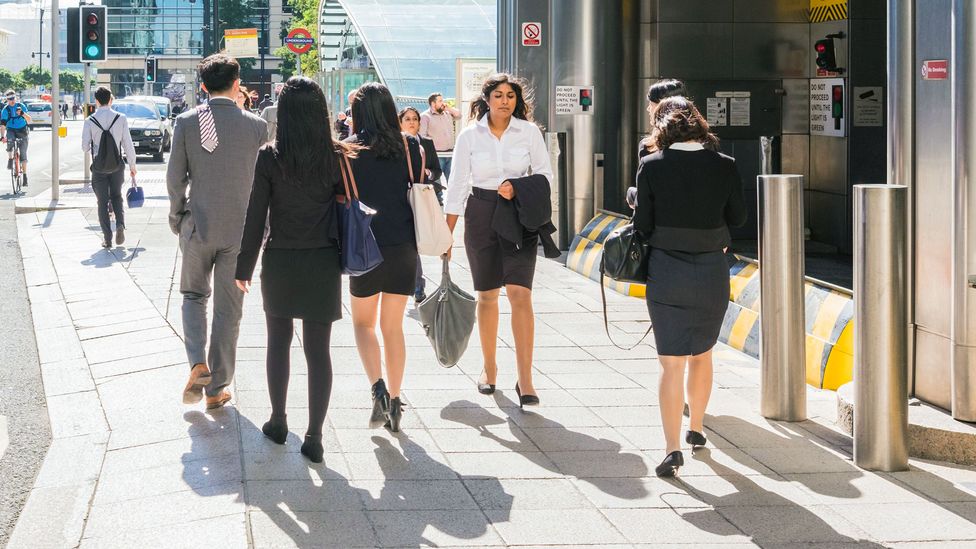 Young workers in industries including consulting and finance are used to spending lots of time in the office to prove themselves to higher ups (Credit: Alamy)
From his vantage point, Keenan also remains sceptical that change is possible. It's simple economics, he says: supply and demand. As long as there more are driven, hungry graduates than there are positions for them, Keenan believes there may not be enough incentive to change culture, no matter how public complaints become.
Cohan agrees. Even though Goldman Sachs responded quickly, including rolling out some changes, he doesn't see these actions as a bellwether for progress in these organisations. "I think [these banks] view the grievances like the Goldman presentation as the price of doing business… But the reality is it's harder to get a job at Goldman Sachs [in the US] than it is to get into Harvard." (Goldman Sachs provided an earlier statement, but did not respond to BBC Worklife requests for additional comment by time of going to press.)
And it's likely that some young workers will continue to willingly put themselves into these environments because they want the validation Keenan craved – the ability to say, I got out alive. Of course, the career springboard and promise of increasingly voluminous compensation in an upwardly mobile environment doesn't hurt, either. If you survive the right of passage, the pot of gold on the other side is, indeed, substantial.
Keenan stuck around in his job for about two years, but no longer works in investment banking. His finance-career coup de grâce was a memoir, 2020's Discussion Materials, detailing his experiences. Instead, Keenan now works in media – a far cry from 0300 mornings at a cube in a Financial District skyscraper.
But, knowing what he knows now, and having ended up somewhere he's happy to be, would Keenan have taken the same path? "I would," he says. "I think I would do it again."