We've long needed places outside of work and home to thrive. But perhaps, until the pandemic hit, we didn't know exactly how much.
A
Across more than a year of social distancing, we've ached knowing how many major milestones we've missed celebrating with friends and family: birthdays, weddings, graduations and even funerals. But there are other, smaller interactions we're missing that haven't gone unnoticed, either. That ping of longing on a Friday night when you realise you should be at the pub with your friends; the sinking feeling when you walk past your favourite hairdressers, and all you want is a new cut and a gossip. 
During the pandemic, we've lost our 'third places': spaces that are neither home nor work, but locations somewhere in between. These are our hangouts: spots where we would bump into acquaintances; interact with strangers (or, admittedly, eavesdrop on them); and chat with friends, percolating ideas and plans. These spots are incidental to daily life – but more significant than you might imagine. 
The idea of third places isn't a new concept but has taken on new meaning during multiple lockdowns. American sociologists Ramon Oldenburg and Dennis Brissett first defined them in 1982 as public spaces crucial for neighbourhoods as a space to interact, gather, meet and talk. These places help communities and groups build and retain a sense of cohesion. Think the Paris coffee shops where the French revolution brewed, or British pubs where engineers designed the first public railway. Bits of ideas floated around and connected in these heady atmospheres during eras of rapid change. 
Our favourite hangouts have always been an important part of the daily grind, and arguably everyone has at least one particular third place they've been pining for during the pandemic. Missing them seems like a small gripe amid a global health crisis, but our mental health and happiness can atrophy when these bolt holes are suddenly removed.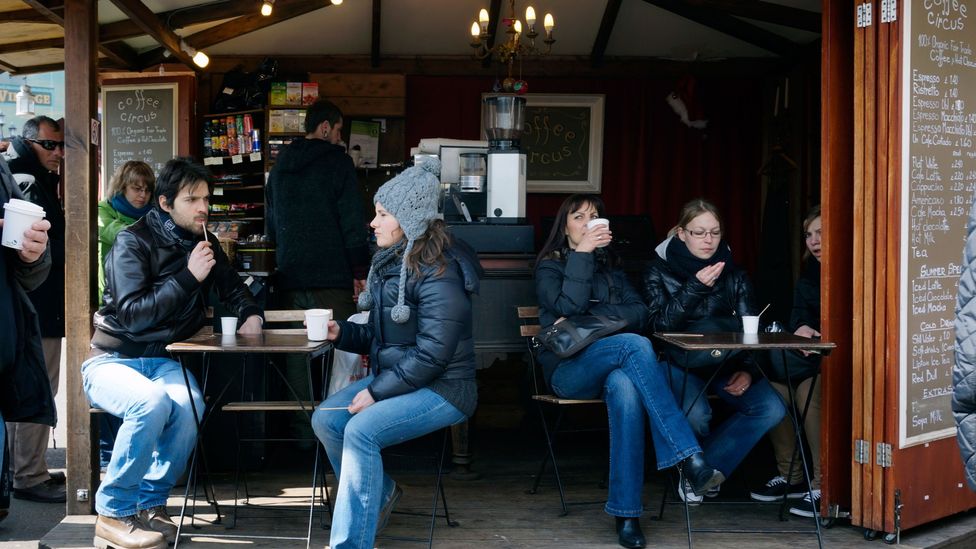 Cafes might not seem like vital spaces - but they play an important role in our communities (Credit: Alamy)
Social connection and creativity 
The Covid-19 pandemic catalysed many major shifts in society, but there are two main social effects. First, our discrete work and home spaces immediately collapsed into one another – arguably accelerating the collapse of boundaries that have been eroding for years. And second, we lost all of our third places overnight. 
But why do we need them? 
Our relationships and responsibilities used to be easily compartmentalised: the intimate pieces at home, and the professional at work, says American author and CEO of Berkshire Publishing Group Karen Christensen, who is working with Oldenburg on his latest book. This division made it easier to handle the stresses of our lives. 
But, when the two sides folded into each other at the start of the pandemic, we struggled to process the cognitive load – and the third places in which we tend to relieve these stressors disappeared at the same time. With our favourite hangouts banned, we've been stuck in environments that we equate only with work – either professional labour or domestic labour, with no place to let off steam or get some respite. And there's been an outsize impact on people who also have caring responsibilities, as there's literally been very little space for a break of any kind.
We've been stuck in environments that we equate only with work – either professional labour or domestic labour, with no place to let off steam or get some respite
Christensen, who has edited and written several books on community, strongly believes that the third place, a responsibility-free zone "where we can be spontaneous and have serendipitous experiences, meet strangers", is essential for wellbeing, productivity and happiness. 
Cary L Cooper, a professor of organisational psychology and health at the Alliance Manchester Business School agrees. "Those venues and spaces provide people with an imperceptible feeling of being socially connected and part of a community. That's quite important for being productive and imaginative," he says. "There's no doubt they're much more stimulating than any home office." 
Third places offer "an opportunity to connect, socialise and express yourself", adds Janine Bosak, a professor of work and organisational psychology at Dublin City University Business School. "They are also critical for people's mental health and wellbeing." 
Along with health and happiness, a lack of third places may also be diminishing our productivity and concentration, too. Kim DeLaat, a postdoctoral research fellow in the Department of Sociology, Brock University, believes this difficulty focusing has been particularly acute for carers. This loss of a space to retreat to impacts on "deep work", and consequently career progression, says DeLaat. Focused work that "requires heads down, solitary thinking" becomes almost impossible to achieve if you are working in the same confined space as your kids or ageing parents, for example.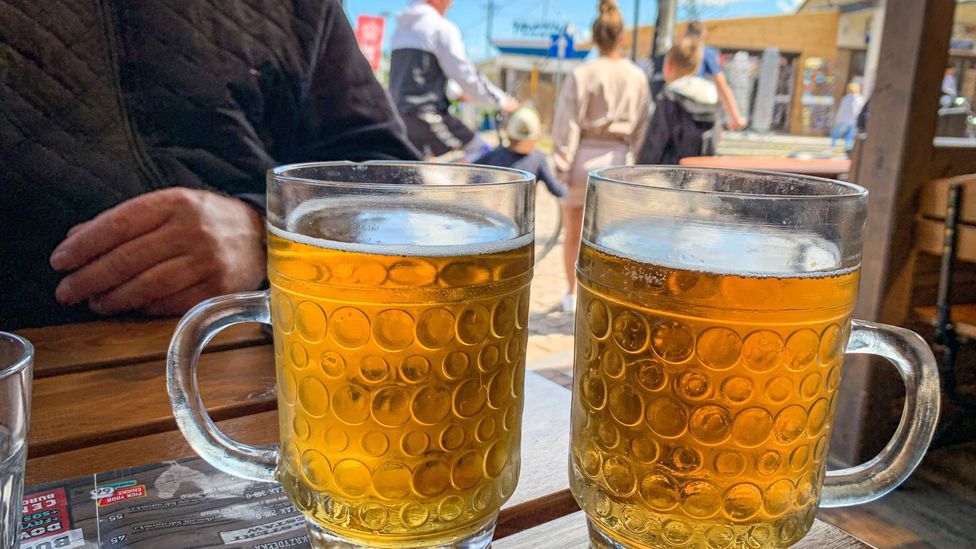 We've missed our third places - and experts expect that we'll value them even more once we can return to them (Credit: Alamy)

What happens now? 

So, when social spaces reopen at scale, and we finally get our hangouts back, will we return to our same old selves in our old places? 

The adjustment back into these third places may be harder for some than others, says Natasha Page, a British Association for Counselling and Psychotherapy registered psychotherapist, who has been working with people in their mid-twenties living alone throughout the pandemic. She describes one client who is keen to see friends, but now worries about bumping into "groups of lads" failing to observe social-distancing rules, or just generally being around strangers in public spaces. 

She says another recurring concern is around image: how to present yourself out in society again to be sociable. While some people have maintained a routine of work clothes and make-up every day on conference calls, others have experienced body changes, or perhaps just relaxed their look. It "feels alien" to them to now be thinking about what to wear when they meet up with friends and colleagues again, adds Page.  

But, on balance many experts are upbeat on a third spaces comeback. They believe we can eventually return to being comfortable in restaurants, clubs and concert halls – although venues may look very different for quite a while. 

"Having been deprived of these during the pandemic, I would expect individuals to assign even higher value to third places, and seek them out more often than before, once we emerge," says Bosak. 

Some public spaces could even come back stronger, as professionals now home-working permanently are spending more in their local economies. As part of her research at HSM Future of Work Consortium, Lynda Gratton, a professor of management practice at London Business School, has been monitoring workers' attitudes and behaviours during the pandemic. 

"People working from home have invested more in their neighbourhood – they have shopped locally, discovered parks and walks, met their neighbours," she says. "For many this has been a point of solace and happiness. This is a discovery I believe will impact the future." 

;