All over the world, companies are adding spontaneous days off for employees who are burned out from overwork during the pandemic. Can these holidays help?
T
This spring, James Turbyville's company announced they were adding two new long weekends to the calendar. 
Turbyville, who works for a medical-information company in Georgia, US, says management at his job often sends out surveys to track worker wellbeing. After evaluating the responses, says Turbyville, "they said, you know what, this has been a big, hard year. We want to make sure we're not putting too much stress and pressure on our teams. Let's give them a couple of extra 'wellness days'". The company chose two Fridays – one in April and one in July – as extra days off for the whole staff. 
In recent months, a swath of businesses, both large and small, have taken similar actions, offering employees 'self-care' days on top of regular paid time off. In April, LinkedIn shut down for a week, giving nearly all 16,000 of their global employees five days off. Since last summer, Google has given workers two impromptu paid holidays. And back in November 2020, Ryan Wuerch, CEO of cash-back app Dosh, started granting employees impromptu long weekends. The Wall Street Journal reported, "On some Thursdays, during all-staff meetings, Mr. Wuerch now surprises the company with the news that the following day is a 'Dosh Day,' when no work is allowed. 
It's a novel approach to tackling more than a year of taxing, remote work amid the pandemic, especially as employees are in need of policies that support mental and emotional health, perhaps more than ever. And many employees, like Turbyville, welcome the time off with open arms. But, however well intentioned, these approaches may not go quite far enough; a day – or even a week – away from work is probably not consequential enough on its own to curb burnout and solve issues of overworking. And these days don't necessarily help employees equally.
Still, these policies can help – and maybe even set precedent for a more wellness-focused future of work.
Caring for workers by having them work less
Companies have been well aware for a while that their employees are exhausted from working in the pandemic (although, admittedly, some show more concern for the issue than others). These pop-up holidays have mostly entered the picture as a response to that burnout, often spurred by responses to company-wide wellness surveys, like the one Turbyville answered.
That's how LinkedIn's unexpected week off came to be, says Lisa Finnegan, the company's vice-president of international human resources. Soon after the start of the pandemic, LinkedIn began sending employees quarterly surveys including basic questions about how they were holding up. "We could see basic wellbeing was trending down," says Finnegan. "People were working longer hours, not taking their vacation time and just churning through. We had a successful, productive organisation, but we knew our employees were being burnt out."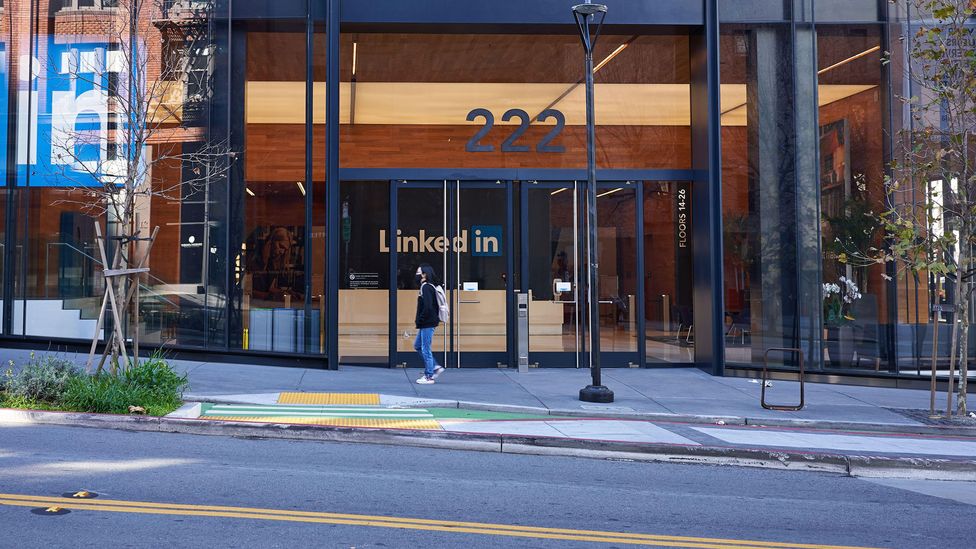 LinkedIn is among the companies that have given workers impromptu holidays during the pandemic (Credit: Alamy)
The company started a campaign of what Finnegan calls "surprise and delight moments". Every so often, they surprised employees with a Friday off, or a day of no meetings. The reception was generally positive, and survey responses began to show slight improvement, which Finnegan says led the company to plan the full week's shutdown.
The element of surprise can be valuable to workers, says Jamie Gruman, a professor of organisational behaviour at Ontario's University of Guelph, and an expert on workplace wellness. "It's unexpected because the company doesn't have to do this, so it implies they really care. If people see that things like this are happening spontaneously, that's an indication that the company is being responsive, and responsiveness is the key thing. It's an indicator of care for their employees."
So, along with providing time off in the short term, these gestures could potentially mark the start of healthier long-term relationships between employer and employee, at least in terms of wellbeing maintenance. Gruman says these pop-up holidays could be early steps toward a major shift to new norms: more flexible work schedules as well as company cultures that acknowledge time away from your desk is just as important as the hours you spend there.
"In a post-pandemic age, what employees want is to be taken care of not as just employees, but as people," says Gruman. "They want their employers to be truly concerned about them. The era of thinking about performance and productivity divorced from the rest of life is over. We now have to consider those things in the context of people's lives."
Unplanned vacation, unintended consequences
Despite the benefits of these impromptu holidays, however, there are a handful of ways even the most well-meaning initiative can go sideways, if not executed thoughtfully.
For instance, Turbyville's company announced their "wellness days" well in advance, but that hasn't been the case with many companies, who've given employees little notice about the surprise time off.
A pop-up holiday meant to reduce stress could actually do just the opposite
For people who balance very regimented schedules, such as parents, the spontaneity of the holidays could be a potential drawback, says Samantha Ettus, author of work-life balance guide The Pie Life: A Guilt-Free Recipe For Success and Satisfaction. This short notice may even cause caretakers undue stress, as they potentially scramble to take advantage of the rare time off. Instead, says Ettus, surprise time off is far more geared to "someone who's single and has a spontaneous lifestyle". So, although any holiday is theoretically welcome, the way in which some companies deploy it isn't necessarily helpful to workers in the same way.
Additionally, workers can't necessarily put urgent work on hold, even when they're permitted – or told – to step away. For example, jobs that require workers to create every day are tough to pause without advance planning; similarly, workers who have important client meetings or crucial pending sales may find a pop-up day off a novelty no-one wants or asked for. For others, work may simply pile up, and workers return to an anxiety-inducing mound to sift through.
So, says Ettus, a pop-up holiday meant to reduce stress could actually do just the opposite. "I don't know a lot of situations where it wouldn't have some ripple effect."
Finnegan says LinkedIn workers offered some similar feedback about the earlier surprise and delight days off, which came with little advance warning. "They were telling us, basically, it would be great if you could give us some notice, so we can make plans and use that time more effectively."
Ultimately, however, any kind of time off is massively needed on the whole, since employees are working longer hours during the pandemic, and letting their vacation days lapse as they've become reluctant to step away due fear of layoffs in a weakened economy. That's a substantial problem, since time off is so vital to the health of a workforce.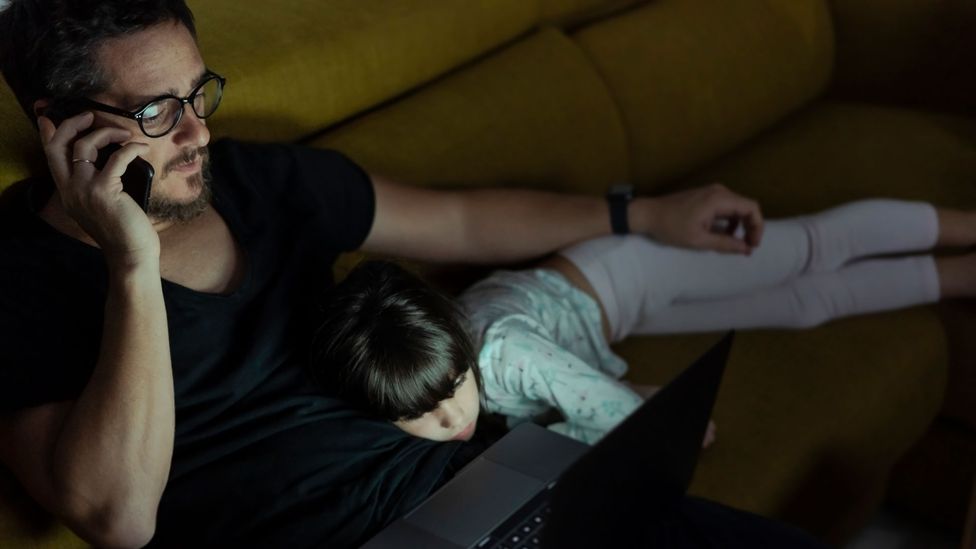 Workers have begun pulling longer hours during the pandemic, which is leading to workplace stress and burnout (Credit: Getty Images)
"We really do need to get away from the things that stress us in order to refresh and recharge and get back to our best," says Gruman, who is also the author of Boost: The Science of Recharging Yourself in an Age of Unrelenting Demands. "Drained employees are like drained iPhones. If the battery's not charged, it doesn't work." 
Multiple studies bear out a simple fact: taking time away from your job makes you better at it. Research finds that a vacation both improves our ability to respond to stress, and helps us shake off the stressors of our work so we can return refreshed. Additional data shows that time off, especially if we can use it to totally unplug, can leave us more creative and productive.
A genuine gesture?
It stands to reason, then, that more impromptu time off would help workers reap those benefits. But it really only works, says Gruman, if employees can trust the company's motives.
Gruman says research shows that HR departments like to provide flexible time and time off to workers. But he adds that this time off "seems to be most effective when the organisation has… a climate of human resourcefulness. In other words, the workforce believes the company has their best interest at heart". 
Otherwise, being given a day off now might be interpreted as a way to, for instance, discourage employees from taking more time later. Gruman continues, "If employees think, 'they're really giving us these days off in order to squeeze as much out of us as possible', those policies don't work. Employees have to believe management cares. If they don't, even something like surprise extra vacation days can feel manipulative."
Finnegan says LinkedIn recognises the need for companies to incorporate more everyday policies aimed at wellness – making them holistic initiatives, versus scattershot gestures. "Little things, like no meetings after 3pm on Fridays," she says, "or one-on-ones that happen over the phone instead of on a screen, so you can take a walk at the same time".
This is just the beginning of a search for solutions, adds Finnegan. The problem of an overworked, stressed out workforce persists, not just at LinkedIn, but at companies around the world. 
"Let's be honest, one week off will not solve everything, and we have to be realistic about that," she says. "It helped. I think it was massively appreciated, but that doesn't mean we can take our eyes off this. There's still a lot of work to do on employee wellness, and we're going to need to keep coming up with creative ideas."