Pay is a major factor in whether a candidate takes a job – or even applies in the first place. But for employers, the politics of making salaries public are complicated.
Y
You're scrolling through LinkedIn when you come across a promising job ad. The description is inspiring, the team members look compatible and you meet most of the qualifications for the role. Then, when you get to the part about the expected salary, you find that instead of an actual figure there are phrases like "depending on experience" or simply "competitive".
What do those words even mean? And why don't companies simply list the salary upfront? 
"In traditional corporate environments, the salary is often hidden because it's a game of cat and mouse trying to figure out what salary the candidate is currently on, what they're expecting, and what the company is willing to pay," explains Tom Harmsworth, the UK managing director at property-technology company WeMaintain, which operates in the UK, France and Singapore.
But this lack of disclosure hurts workers. Knowing the expected salary upfront lets a candidate understand whether a job will be financially viable for them. It also streamlines conversations later in the hiring process. This chimes with data from a 2018 LinkedIn survey, in which the overwhelming majority of respondents (61%) said compensation was the most important part of the job description. A Glassdoor study showed similar results, with salary (67%) being the top factor jobseekers look for in ads. 
Nevertheless, many employers still leave out compensation details in adverts, often out of fear it may put them at a competitive disadvantage, or cause resentment among existing staff.
Yet, there's a growing global movement to make salary transparency not only a new norm, but rather the law. That's because an increasing body of research shows that companies who are forthcoming about their wages can attract better, more diverse talent, making salary transparency an actionable way of creating a more equitable workplace.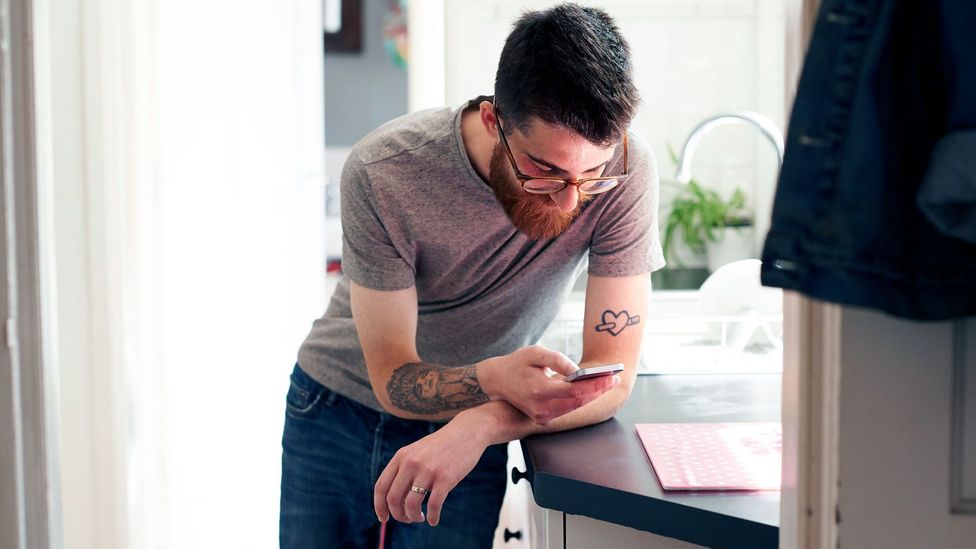 Without pay details, candidates can't accurately assess when they can afford to take a certain job (Credit: Getty Images)
Playing their cards close
Several reasons help explain why only 12.6% of global companies published the pay range for a role within their job ads last year, according to a 2021 report from Seattle-based compensation data company Payscale.
"Employers don't want to publicise how much they pay, in part, because it's going to create resentment among organisational members," explains Eddy Ng, the Smith Professor of Equity and Inclusion in Business at Queen's University, Canada. 
In an ideal world, everyone doing the same job would make the same amount of money when they start. But that's not always the case. In certain labour markets, employers may have to pay higher salaries to attract the best talent, which could cause conflict internally if existing employees – particularly ones who started at a lower wage – could easily view that information.
"The other thing, of course, is when you make compensation public it makes it easier for the competition to poach your employees," adds Ng, noting they can use this information to compete for – and potentially win over – the best candidates. "If you keep compensation private, in a way, it protects the employer and also allows the employer greater discretion." 
Many employers also withhold salary information to give them more negotiation leverage with potential candidates as they advance to latter stages in a recruitment process – particularly as more jobs go remote. For example, securing additional information about a prospective employee's physical location – be it a low-cost rural area or high-cost urban centre – might be a key factor in determining compensation, and ultimately can enable employers to save money.
Employers don't want to publicise how much they pay, in part, because it's going to create resentment among organisational members – Eddy Ng
Some companies also fear that if they list a salary band, all applicants will expect to receive the figure at the top end of that range, even if that figure is only reserved for the most qualified candidates. Receiving an offer at the bottom end – and accepting it – may lead to resentment right from the start.
From a candidate's perspective, all these factors may signal systemic issues within companies, who haven't considered or effectively implemented policies around compensation. Shelly Holt, the chief people officer at PayScale, says much of the hesitancy around salary transparency comes from companies that lack both formal pay structures for their roles and confidence in their salary bands, often due to market fluctuations.
A competitive advantage?
But while some companies may remain cagey around listing pay, Holt says there's a competitive advantage in moving towards disclosure. Organisations that are more transparent about their salaries can win over the best candidates and attract diverse applicants.
WeMaintain's Harmsworth believes "advertising the salary banding upfront starts the process off on the right foot and reflects [a company's] aptitude for transparency".
Accordingly, WeMaintain is among the companies moving toward complete salary transparency. Late last year, it distributed a salary and equity policy to its roughly 100 employees. This explains its pay banding, which is determined not by age or experience, but rather achievement and contribution. It then publicly listed salary bands on all job adverts this year in an attempt to combat gender pay gaps, and also encourage more women to apply for roles in the historically male-dominated industry of mechanical engineering.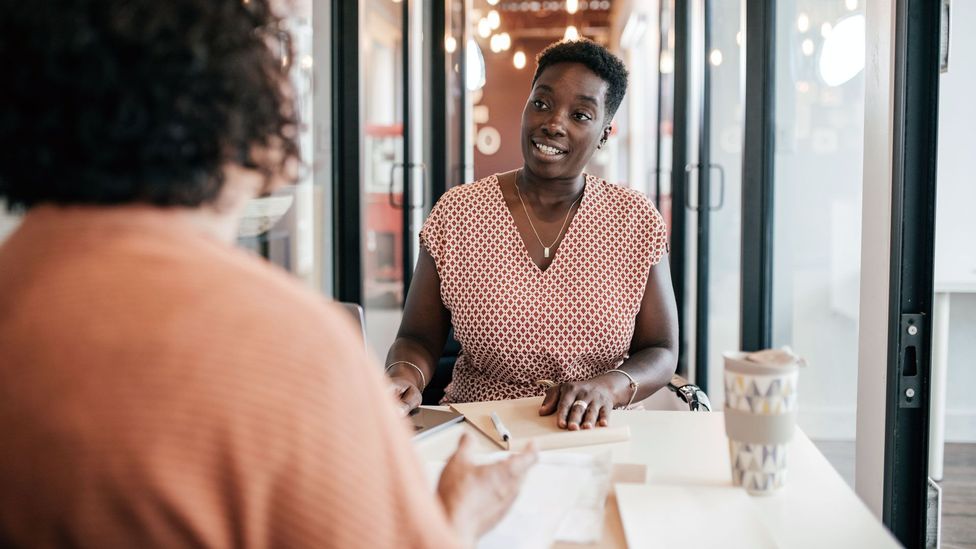 Some managers believe upfront salary transparency starts off a candidate-employer conversation with trust (Credit: Getty Images)
Harmsworth says they've reaped dividends. "Being upfront about the salary banding has definitely resulted in us seeing more female candidates," says Harmsworth, adding that "if the salary banding isn't there, I think there can be a tendency for some of the better talent on the market to not apply". 
Ng adds managers who claim to be serious about diversity, equity and inclusion may want to take a second look at how their company actually communicates that in job listings. "If I know a company publicises compensation, it conveys a message to me that this employer tries to be fair," he says. "On top of that, it also helps build trust."
Equality also extends to helping improve the gender pay gap. Holt adds: "Pay transparency actually closes that gender pay gap, and that's likely because we know that women are less likely to negotiate and more likely to be penalised for asking for higher pay."
Additionally, Holt says as more companies promote pay transparency, they may begin to change the way the market works. "You are starting to force organisations to share more about how they're paying and to really reduce that inequality problem that exists," she says, adding "innovative companies that are wanting to win in the talent market will try new things and push these efforts forward". 
A win-win 
Indeed, there does appear to be a broader trend toward more salary transparency. In Latvia, for example, a new law that came into effect in 2019 makes it mandatory to post expected salaries on all job advertisements.
Innovative companies that are wanting to win in the talent market will try new things and push these efforts forward – Shelly Holt
In the US, Colorado became the first state to enact a law similar to Latvia's earlier this year. It requires employers to disclose hourly wages or pay ranges in all employment listings, with fines for not complying between $500 and $10,000 per violation. The law built on a wave of new regulations in 21 US states that prohibit employers from asking applicants about their salary history. Now, several of those same US states concerned about salary history are looking to follow Colorado's lead in making pay expectations a right for all jobseekers.
Toms Blodnieks, the chief operating office of Riga-based time-tracking software company DeskTime, says while competitors do use these publicly available figures to compete for talent, he thinks it's been largely a win-win for both employees and employers.
"Potential employees are very thankful that we show the salary because time is important and we don't waste any of it," he says. "From our side, as well, we don't waste our time with checking resumes of people who are clearly thinking of a higher or lower salary than we will offer."
Moves like these have forced businesses to look at salary transparency in a fresh light. Yet, they've not been without their detractors. Major companies such as Johnson & Johnson, Cigna and Nike have included language in their job listings (which do not include explicit salary expectations) that specifically prohibits workers in Colorado from applying, according to tracking website Colorado Excluded. 
PayScale's Holt thinks the move toward more pay transparency will take a while to catch on, particularly for large multinationals. But she does see signs that the tide may be shifting.
"I think there are going to be societal pressures that continue to push this, particularly in the area of diversity, equity and inclusion," she explains. The market is tightening, she adds, "so just doing things the way we've always done it isn't going to help organisations get ahead."