Workers are increasingly scrutinising benefits packages as they evaluate employment opportunities. What's reasonable to ask for?
T
The 'Great Resignation', which has seen millions of people leave their positions, has put US job vacancies at a 20-year high and left companies scrambling for recruits. The narrative around this mass exodus has largely been that employers failed employees, so they're going elsewhere to find better options. 
But better doesn't always mean more money; more often, it means a better benefits package. Employees are increasingly seeking a new set of perks to match their actual needs, and bargaining for the things that really matter to them, like improved leave policies and flexible working.   
Of course, while companies have a vested interest in maintaining happy, healthy employees, the bottom line still reigns supreme. But in the wake of the pandemic – and the way it's shaken up the employment market – companies and workers are finding themselves in a new kind of negotiation, as employees figure out what's reasonable to ask for, and companies decide how much to give.
Benefits for individuals
Although workers are looking for additional support across the globe, this issue is especially crucial in the US, where many workers count on their employers for assistance and healthcare access that isn't provided for on a government level.
While basic benefits, including things like health and dental coverage, remain foundational parts of American worker benefits, overall packages are getting more specific and individualised to single employees' needs, says Tim Allen, CEO of benefit services site Care.com. "For years, benefit offerings have been determined en masse, catered to a group. Now, individuals are coming to the table and saying, 'I need this for my life and my family'."
Workers are looking for more mental-health benefits than ever, including access to on-demand support (Credit: Getty Images)
Today, employees, both existing and new hires, are negotiating for benefits like mental-health and wellness services, flexible working and paid leave that best suit their daily lives. It's a trend that's been building over several years, says Allen, as talent recruitment and retention have become a top priority. The pandemic significantly accelerated things, he adds, and a side effect is workers being seen as the individuals they are, rather than just parts of a whole.
"I think seeing people on Zoom at home has really individualised them," he says. "I think that normalisation also really engendered people to go and say 'Hey, I need this benefit or this thing'. And companies go, 'I get it, I understand'." 
This new appreciation of employees' individual circumstances is reflected in how companies provide things like mental-health benefits, says Alex Alonso, chief knowledge officer of the Society for Human Resource Management (SHRM). 
Right now, he says, one of the main perks people want is a mental-health benefit that's effective and on-demand. "Covid caused alienation, loneliness, anxiety – there's a massive group of employees that need really effective mental-health benefits that will actually produce results. And these benefits are being hammered out on a team-member level, versus the team as a whole."
More and more companies are offering these kinds of provisions, he says, where in the past they might have been seen as fringe benefits lumped in with things like fitness programmes and transport subsidies.
Now, individuals are coming to the table and saying, 'I need this for my life and my family' – Tim Allen
"I think the gap between mainstream [benefits] and fringe is shrinking," says Allen. "The baseline benefits like healthcare and dental are things companies know they have to have to attract talent. Now the employers of choice are going, 'OK, we need to expand the benefit package to encompass the other aspects of life. How do we provide subsidies for childcare? Senior care benefits?'" 
One benefit that's significantly expanding is flexibility. Traditional offerings like paid holiday and sick leave "are just a starting point", says Jonathan Bennett, head of employee benefits at insurance company The Hartford. Increasingly, benefits are growing to include "paid time off for other purposes, like being able to take care of children, a partner, a parent. Those kinds of needs are becoming much more present".
Despite the continued lack of a nationwide parental leave policy, that area has undergone one of the biggest shifts; nearly 40% of companies have increased their childcare-leave options. "In the last five years, that's almost doubled in terms of the number of employers offering that paid maternity leave that's beyond what's provided by [disability or state] law," says Alonso. "That's now offered by 53% of employers."
Hybrid- or remote work is another area where provisions are evolving. According to SHRM's 2020 employee benefits report, 78% of employers have shifted and expanded their telework options since 2019. It's perfectly reasonable, especially in light of the recent 18-month stretch that proved most of us can do our jobs effectively from anywhere, to ask for home working days. And it's not just about whether you can be physically out of the office, but whether the company has benefits that help you thrive outside it.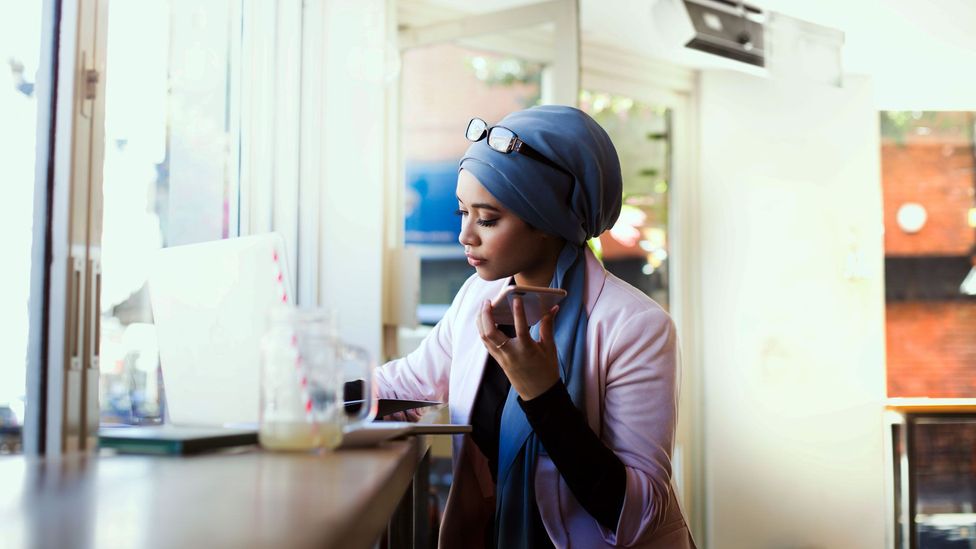 The perk at the top of many workers' lists? Flexibility on location and working hours (Credit: Getty Images)
"Expanded telework options as a benefit are being enhanced," says Alonso. "Companies are giving people access to remote work sites, remote work technology – a variety of tools."
Changed expectations
It's important, says Alonso, to put the question of what constitutes a reasonable request into context. Decades ago, it may have seemed unreasonable to ask an employer for personalised benefits, but things are very different now. 
"We're seeing a shift in the way employers are viewed by their employees," Alonso says. "Fifty years ago, the protector of an employee's rights and wellbeing was the government. Now, employers are the group most often cited as being responsible for employee's wellbeing."
In other words, there's an expectation that our companies will sustain us even when we're not at work. That's at least partly because the line between work and life has become so blurred. We're working longer hours than ever and, for many of us, allowing our jobs to extend well into our 'off' hours and the other areas of our lives. As a result, says Alonso, "employees are entering into a partnership where the workplace is saying, 'Hey, we're not just going to take care of you in your work, but in your life'".
It's not just about whether you can be physically out of the office, but whether the company has benefits that help you thrive outside it
Of course, benefits like flexible working and paid time off don't matter if company culture discourages you from taking advantage of them, says Bennett; that is the bigger shift employees are pushing for. "We found there still is a hesitancy to use some of this flexible paid time off. It's not just about having the time; it's about having a corporate culture that makes employees feel like they can use the time."

Equally, people are still looking for a pay cheque, and capitalism isn't going anywhere. But it's far from the only thing that matters. Employees are asking for assurances, says Alonso, that companies will invest in them long-term. 

Asking companies to care for us is reasonable, particularly now. "Especially in this Great Resignation, people are changing jobs because they know they have choices," says Allen. It's the companies that recognise this, engage with employees over what will actually benefit them and do their best to provide that will recruit and retain the best talent. 

Benefit offerings, says Allen, "show you who you are to a company, and how they want to take care of you. People are looking around and going, 'OK, you can match my salary and bonus, but if you can't match these benefits, I'll take the chance with someone who will'."

;