More companies are offering benefits that cover IVF, egg-freezing or surrogacy. Are these perks, which can be divisive, really the key to retaining staff?
I
In 2019, Caitlin, a 35-year-old living in New York City, was looking for a new job. Her contract as a content specialist was coming to an end, and Caitlin, who was a few months into IVF treatment, had a very specific idea about what she was looking for in her next role.
"I Googled 'companies with the best fertility treatments' and applied to roles at those companies," she says. "I applied to the companies with the best fertility and family benefits, and those companies only. Any position offering less than what I considered to be top-tier coverage fell out of contention."
Caitlin, who's using one name for professional reasons, ended up interviewing at an accounting firm that would cover 100% of the cost of her treatments. The role was something of a career shift for her, but she had no doubt about accepting the job. "My mom thinks it was a miracle," she says. "I started treatments shortly after I started my new job."
The company Caitlin joined is one of many now offering fertility-related benefits in a bid to attract new recruits. As companies struggle to find enough workers, a growing number of businesses are offering innovative perks to attract and retain staff, especially in the US. The need to remain competitive has become particularly crucial at a time when a reported 41% of staff across the globe are considering quitting or changing their profession.
"Between 2019 and 2020 we've seen a 500% increase in employers adding family-building benefits," says Peter Nieves, chief commercial officer for WINFertility, a US-based fertility benefits platform that partners with employers to provide family-planning perks. "Some employers are offering as much as a $200,000 limit to cover the cost of family-building."
From IVF to funded surrogacy, fertility-based perks are increasingly becoming something that workers expect from their employment packages. But will the trend towards family-planning benefits outlast the so-called Great Resignation? Experts seem to think so – and many believe that funding fertility care for their staff could aid diversity, boost employee engagement and foster a supportive workplace culture.
More than just a Covid-related craze
The rise in fertility-based benefits isn't just a post-Covid-19 phenomenon. For several years, major US technology companies have been trailblazers in terms of offering innovative family-planning perks.
In 2014, both Apple and Facebook announced that they would fund up to $20,000 worth of egg-freezing in an effort to attract more women to their workforce. Elsewhere, Snapchat, Salesforce and Spotify are offering to fund surrogacy for their employees, with some companies spending up to $80,000 to support staff through the process.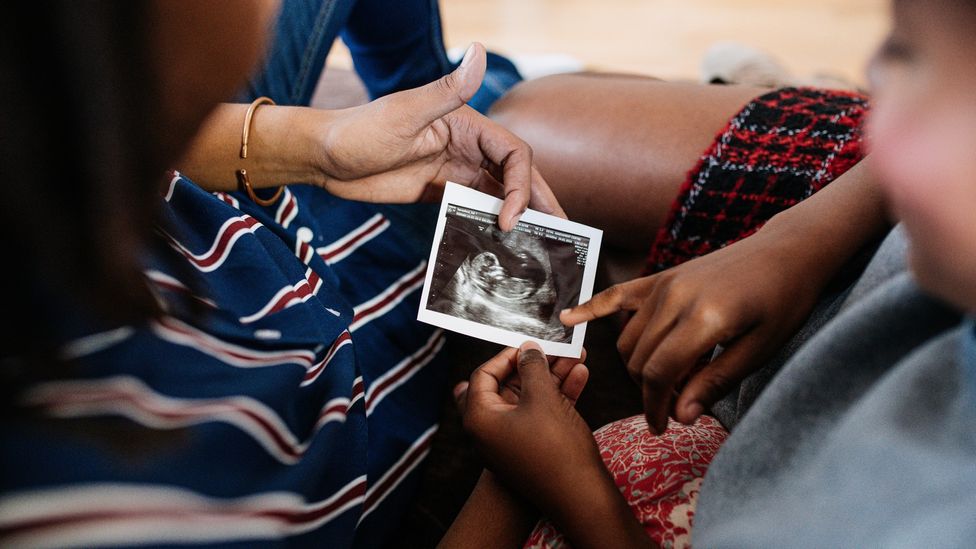 Fertility perks are gaining traction across sectors as companies try to expand and diversify employee benefits (Credit: Getty)
Family Tree
This story is part of BBC's Family Tree series, which examines the issues and opportunities parents, children and families face today – and how they'll shape the world tomorrow. Coverage continues on BBC Future.
Yet, while fertility perks were once viewed as the preserve of the tech sector, they are starting to be included in employment packages across other industries.
"There's now a broad diversity among the industries represented, including retail, education, finance, entertainment and law," says Nieves. "The fertility benefit is increasingly being redefined to meet a growing number of employees in need. Benefits such as preconception planning and education, ovulation trackers, paternity leave and emotional support for parents are all becoming increasingly common as employers look to offer well-rounded family planning programmes."
While universal healthcare services in in many European nations mean citizens are entitled to receive some fertility treatments free of charge, a lack of state support in the US leaves many individuals relying on employers for healthcare. That, combined with the fact that the US has some of the worst parental-leave laws among rich countries, means creative and generous fertility packages can become the perfect way for companies to gain a competitive hiring advantage.
Between 2015 and 2020, the number of larger employers in the US offering IVF coverage rose from an estimated 24% to 27%, and in a similar time period the percentage of employers offering paid parental leave grew by 15%. Fifty-one percent of employers covering fertility treatment cited staying competitive and recruiting top talent as the key motivator for providing these perks.
Yet even outside the US, post-pandemic recruitment problems have also pushed major firms to offer fertility treatment benefits. In the UK, Natwest, Centrica, Clifford Chance and Cooley all launched schemes to cover up to £45,000 worth of fertility benefits in 2021. In Japan, the government announced that public employees would be given paid leave to receive fertility treatments, while in Germany Qunomedical recently started to offer fertility benefits to its employees, claiming to be one of the first European start-ups to do so.
Are fertility perks 'enabling' or 'enclosing' workers?
One company that has introduced fertility benefits is Hootsuite, a social-media marketing company with offices across the globe. In late 2020, Tara Ataya, a chief people and diversity officer at Hootsuite, conducted a benefits review, which showed that in North America, fertility and family planning were top priorities for employees.
"We introduced coverage for fertility treatments and support for family planning within our benefits offerings, with a lifetime maximum of $12,000 for fertility treatments," she says.
The feedback for the new fertility benefits scheme, which covers the average cost of one round of IVF, was overwhelmingly positive. Hootsuite's employee-engagement score leapt from 66% to 81%, and when workers were surveyed again in 2021 Ataya saw a 12% increase in individuals who agreed with the statement that "benefits were fair" within the company.
I believe employers are doubling down on benefits programmes that support their employees holistically – Tara Ataya
"When people feel that the organisation that they work for is not only willing to support them but will invest in them, then naturally, employee engagement increases," Ataya explains. The company are now in the process of rolling out a global parental leave top-up policy, and are extending their enhanced benefits plan to their Canadian and Mexican offices.
Yet Ataya adds challenges remain when it comes to fertility-related benefits. She points out that historically, many employees have avoided disclosing that they are undergoing fertility treatments, fearing that this could negatively impact their career. Her concern is echoed by Caitlin, who initially kept quiet about her fertility journey, even when her employer's benefits provider were covering her treatments.
"I didn't want to disclose that I was undergoing fertility treatments before getting settled in and confident with my new team," she recalls. "I spent a fortune on Ubers so that I could take calls en route to appointments. Once I had scheduled an implantation procedure, I told my boss."
Fortunately, Caitlin's manager was incredibly supportive. But Dr Lauren Kuykendall, an associate professor of industrial-organisational psychology at George Mason University, Virginia, US, points out that even though policies exist, employees might not always feel able to make use of them.
"Employees who utilise policies that enable them to spend more time away from work – such as parental leave and remote work – often worry that they will be perceived as less devoted to their job," she says. "When offering these policies, organisations must also create a climate in which employees are not fearful of their utilisation."
She adds some policies that at first appear family-friendly can, in fact, have the opposite effect. "Egg-freezing allows employees to postpone having children, and thus decreases competing demands between work and family," she says. "Employees who are considering having kids at an early career stage might fear that doing so will signal a lack of dedication to work, and offering egg freezing might exacerbate these fears. The policy itself could be interpreted as a suggestion that one should delay having children."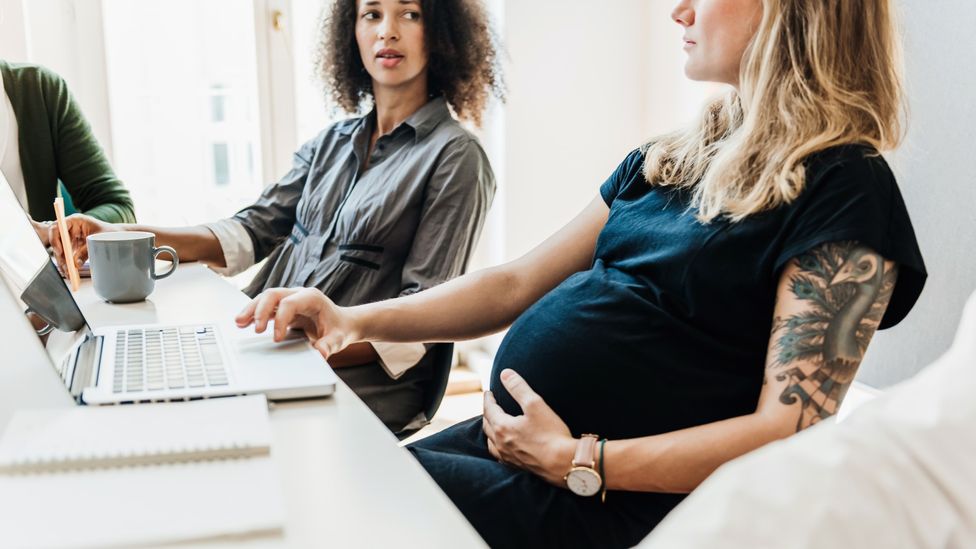 Simply offering fertility perks isn't enough, say experts, because companies must create a climate where workers feel free to use them (Credit: Getty)
Kuykendall argues that it's crucial to separate out so-called "enabling" benefits that allow employees to spend more time away from work (such as parental leave and IVF treatments) from "enclosing" benefits, which encourage more office time. Like late-night food deliveries and in-house gyms, egg-freezing could be viewed as a perk that keeps employees tied to their desks.
"In this sense, egg-freezing benefits could function more as a family-unfriendly benefit that discourages some employees from having kids at the desired time than a family-friendly benefit that helps employees effectively manage work and family roles," she says. "This is not to say that egg-freezing benefits are inherently problematic – just that organisations need to carefully consider the full range of possible consequences."
There's also the problem of how to make family-planning perks truly equitable. Amy Spurling, CEO of US-based employee-stipend platform Compt, points out that in companies that offer fertility perks, take-up is usually very low. She says some businesses have experienced "outcry" from workers who feel certain employees are favoured by fertility benefits programmes.
"In most companies that offer a specific perk take-up is, at most, 10%, and usually much, much less," she points out. "HR departments have been tasked with figuring out how to make family benefits more equitable across their teams, regardless of whether you have a fertility issue or decide never to have children. Every employee has a family, but that may look very different across your employee base."
The future of fertility benefits
As more employers consider introducing or expanding fertility benefits, HR bosses like Ataya have a challenge on their hands. They must consider which perks will actually boost their workforce, without being divisive.
Ataya says new hires are increasingly asking about fertility benefits in interviews, and she believes that perks such as egg-freezing and IVF will become a key aspect of diversity and inclusion initiatives in future. She points out that fertility benefits can be particularly impactful for BIPOC and LGBTQ+ employees, who can face medical discrimination and relatively poor health outcomes when navigating fertility and sexual healthcare.
A company's perks need to be inclusive and cover everyone, not exclusive and meeting the needs of a select few – Amy Spurling
Looking forward, Ataya also stresses the importance of using data to understand employee needs, and to create more flexible systems for equitable benefits. "I believe employers are doubling down on benefits programmes that support their employees holistically – to foster a strong company culture, boost productivity and mitigate costs," she says. "Fertility and family-forming benefits accomplish all of that, while also providing employees with a benefit they truly value and that will positively impact their lives for years to come."

Spurling is less convinced, suggesting that rather than seeing a big push towards fertility-focused benefits we may be about to notice more customisable systems emerge that support all kinds of family. "We have seen a huge trend towards companies offering stipends, giving their employees the choice to use it towards fertility treatments, childcare or eldercare," she says. "Our world has moved towards personalisation, and HR is rapidly coming round to the idea that a company's perks need to be inclusive and cover everyone, not exclusive and meeting the needs of a select few."

For Caitlin, however, the fertility treatments she received through her job ended up being completely life changing. Now, more than two years after she Googled companies with fertility perks, she lives in Connecticut with her husband and the twin babies she became pregnant with just six months into her new role. The coverage for fertility treatments not only helped her to become a parent, but also meant that she was able to preserve her savings to use as a down payment on the house where her children will grow up.

She believes fertility perks aren't just about financial security. They also demonstrate a company has a supportive culture – something that has been important to her as a new parent. "A career change is inherently risky, but so is taking on a large debt, potentially right before all the other baby-related expenses," she says. "The money that we saved is important. But a company that covers fertility benefits also shows that it values its employees."

;