Recruiters hire candidates they think will fit with the company culture. But this is a process rife with biases – and keeps workers from roles they deserve.
J
Job rejections are like break ups – they're never fun, but some are worse than others. 'We were impressed by your resume, but you're not a cultural fit' is the 'it's not you, it's me' of job rejections. It's vague, confusing and almost always means there was something about you personally they didn't like, but didn't want to say out loud.
Sandra Okerulu experienced this firsthand earlier this year. She applied for a role at a New York-based company and had an interview which went "perfectly", she says. The company told her that her experience was what they were looking for, and she'd get an email about a second interview shortly. But she heard nothing for days.
"Then I got an email saying I wasn't a good fit, so they went with somebody else," she says. "I wondered what would have been a good fit, because my resume matched up to what the company was looking for. So, is it because I'm not a guy, or is it because of my sexual orientation or the colour of my skin? You think about stuff like that."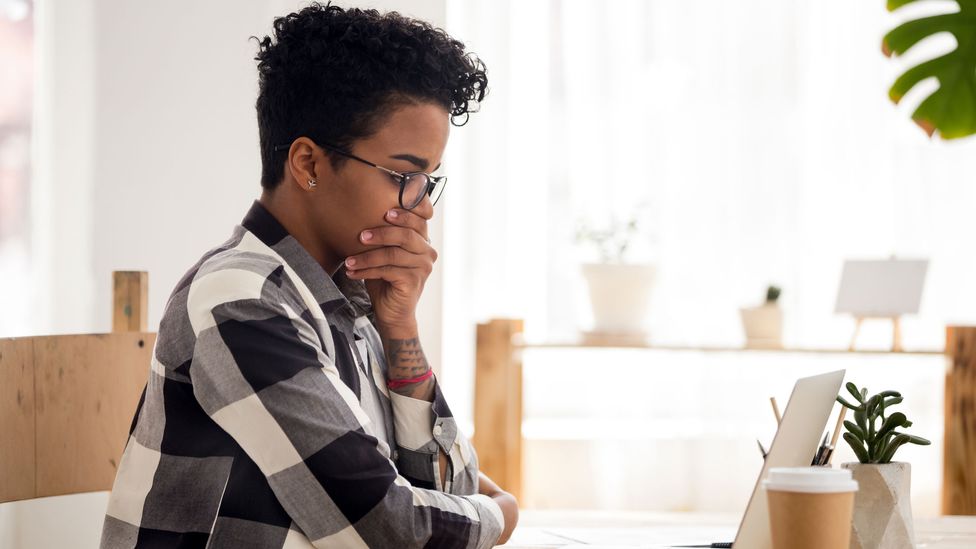 Job candidates get rejected all the time because employers say they don't fit in (Credit: Getty Images)
Of course, candidates understand job interviews are about more than checking qualifications. They're also compatibility assessments – if your working style and behaviours mean you'll function well within an organisation. The problem is that too often, these assessments are subjective – and it's well known that people are biased in favour of people like them. That can mean candidates who look, act or sound different to recruiters are at an immediate disadvantage.
Being assessed – or dismissed – for 'cultural fit' is an issue that affects workers of all stripes. A rejection can leave demoralised candidates struggling to decode what they did wrong. "I actually cried for days about it because I just knew there was more behind it, but I couldn't put my finger on it," says Okerulu. It can also leave certain workers unable to access particular roles or sectors. And research shows it's actually in companies' interests to stop doing it if they want to build better teams.
Value judgment
Cultural fit is supposed to indicate whether your working preferences and values match the company you're applying to join. If you want to work from home, for example, you'd fit well in a company with a work-from-home policy. If you're a staunch environmentalist, you won't be a cultural fit for a pro-coal-mining lobby. And if you're keen to preserve work-life balance, then a just-finding-its-feet start-up likely isn't a great fit.
In reality, however, the definition of cultural fit can vary widely. For some recruiters, it can mean simply: will we get along? Wanting to socialise with new colleagues isn't a bad thing, but it becomes a problem when your opinion of an applicant becomes the deciding factor.
"We tend to recruit people that are very similar to ourselves, or very similar to groups of people we already work with," says UK-based organisational psychologist Gemma Leigh Roberts. 'Similar' can mean anything from similar personalities and social preferences to physical attributes. The well-documented principle of homophily indicates that similarity breeds connection, in every setting from marriage to work. "So sometimes, when someone's talking about a candidate not being a cultural fit, that's what they're talking about," says Roberts, "and that's not acceptable feedback".
Being assessed – or dismissed – for 'cultural fit' is an issue that affects workers of all stripes
This kind of decision-making can arbitrarily cut qualified candidates out of the running. During a study of hiring practices in elite banks and other service firms, Northwestern University management professor Lauren Rivera found that interviewers would look to their own backgrounds and experience to determine what predicts good performance, then discount candidates who didn't share those same qualities. Sometimes this was done unconsciously, other times it was overt. At one bank, they only wanted lacrosse players. "They said, 'All the MDs [managing directors] here play lacrosse, so that's why we look for a lacrosse player. He'll do awesome here,'" Rivera explained on a podcast. When she asked if they ever hired people who didn't play lacrosse, they said, "No".
Hiring for the status quo
Lacrosse could be substituted for anything: a college paper editor, an Ivy Leaguer, someone well-spoken with straight teeth and a sharp wardrobe. The elements that could influence perceptions of cultural fit are myriad, and will of course differ among workplaces. Yet the outcomes of relying on cultural fit when hiring are more uniform.
"Recruiting people that always 'fit' the culture is really dangerous, especially from a diversity perspective," says Roberts, the organisational psychologist. And it can happen anywhere. "I've seen biases in small, fast-paced start-ups in the tech world," she says, "and I've seen it in huge global banking institutions that have been around for hundreds of years."
When companies reject applicants based on cultural fit, they are likely perpetuating racism, ageism and sexism in the process
Hiring for cultural fit tends to favour the status quo in the company, whether that relates to race, gender, age, socioeconomic level or even lacrosse abilities. That makes it harder for anyone who doesn't 'fit the mould' to get into sectors where they are currently under-represented.
White men still have an overall advantage in terms of cultural fit, as almost 90% of Fortune 500 CEOs fit that demographic. Women, especially women of colour, workers from minority groups and gender non-binary individuals have to deal with a different type of glass ceiling.
For example, a third of employers say they are 'less likely' to hire transgender workers, according to a 2018 report. Hiring discrimination against black applicants in the US hasn't declined in 25 years, a 2017 study showed. That's not surprising considering, across all the US companies with more than 100 employees, black people make up just 3% of executive and senior-level roles (that includes just four black Fortune 500 CEOs).
Other groups are affected, too. Tech companies in Silicon Valley, for example, reportedly do not see older job candidates as a good fit. In fact, a 2021 report from employment non-profit Generation found that only 15% of hiring managers, across seven countries, saw over-45s applying to entry-level positions as a good cultural fit. Extroverts, meanwhile, are usually seen as more of a 'fit' than introverts, as businesses have a long history of rewarding confident talkers. People with disabilities have to apply for 60% more jobs than those without. And fat people are seen as less suitable candidates.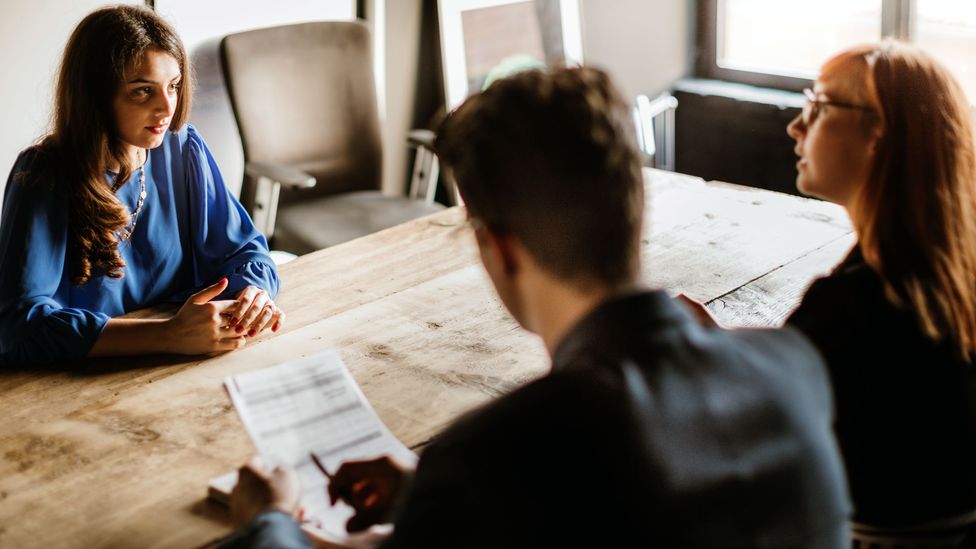 Recruiting candidates to "fit the company culture" could come with negative effects (Credit: Getty Images)
That means that when companies reject applicants based on cultural fit, they are likely perpetuating racism, ageism and sexism in the process. "Culture fit is a cop out," says Bayo Adelaja, CEO of diversity consultancy Do It Now Now in London. "They're not saying, 'we don't think you'll get along with people'. They're saying, 'we're lazy; we don't want to do the work to include this new human being'." It's a lot easier to cite 'cultural fit' in a job rejection email than interrogate your own personal biases to ensure they're not clouding your judgement.
In fact, there's a significant downside for companies who rely on cultural fit: they can end up very homogenous. Research shows that teams with a diverse mix of genders, races and sexual orientations are actually better for business. They are more likely to improve market share, develop new products and win endorsement from decision-makers.
"It's not about liking each other," says HR consultant and ex-Netflix chief talent officer Patty McCord. "We're coming together at work to be a team, to deliver something on behalf of our customers, clients or constituents." To do that properly, companies need people who have different perspectives. "If you go out to hire people who are just like you, it's unlikely you're going to solve a problem that people just like you haven't already solved," she says.
'Cultural add'
Some companies are aware of issues that come with hiring for cultural fit. And although some are trying to evolve, the problem currently persists.
For many underrepresented groups, the threat of cultural fit pushes them to tone down who they are. "People actively try to edit their CVs to take out their culture, anything that resembles it, so that they are more likely to get some interviews," says diversity consultant Adelaja.
Others resort to modifying aspects of how they present or behave in an effort to fit in. Gustavo Razzetti, Chicago-based CEO of consultancy Fearless Culture, saw this happen when he was working with a tyre manufacturing company. A key member of the leadership team was a very extroverted, aggressive white male, and people were being hired who'd get along with him. But some introverts got jobs by putting on a front. "They had to pretend that they were like him in order to be hired, and in order to succeed," says Razzetti. "They were pretending to be someone else just to please the boss, and they were really unhappy."
"If you try to maintain your culture, at all costs, and you don't allow people to come and drive your culture forward, then you're not maximising the potential of your business"
Razzetti suggests that while you can't remove intrinsic bias from an organisation, there are ways to game the system. When he applied for jobs at companies where he wasn't an obvious fit, he would pitch himself as a wildcard. "I would tell people 'If you're looking for someone to keep steering the ship in this direction, that's not me. I'll shake things up and make a change'," he explains. "So, I was being pre-emptive."
But really, the onus should be on companies to evaluate and adjust their practices. "A lot of people still think about culture as if it's static," explains Tara Ryan, director of people experience at London fintech startup Monzo, which recruits for 'culture add' not 'culture fit'. "But if you try to maintain your culture, at all costs, and you don't allow people to come and drive your culture forward, then you're not maximising the potential of your business."
The other risk is that candidates will self-select out of the hiring process – and look elsewhere, to employers with more inclusive attitudes. That's been the case for Okerulu, who is looking for a job that's a cultural match for her, not the other way around. "I want to know if they fit what I'm looking for."