Workers who haven't quit amid the Great Resignation are covering for their former colleagues as companies struggle to hire. It's taking a toll.
I
In recent months, Sara's working hours have steadily increased. The Singapore-based HR manager has seen team members quit and their replacements delayed – or not hired at all. Like many other companies around the world, her employer, a major multinational, has been hit by the Great Resignation, and so Sara has been picking up the slack for absent colleagues. 
"It's simply an addition to my portfolio," says Sara, who estimates she's working an extra hour a day on average to compensate. "That's on top of taking care of urgent Covid-related issues across a whole region. I'd say I work 60-hour weeks now." 
Sara has little choice but to put in more hours covering for others, because everyone else in the company is doing their bit, too. "It's part of the job," she says. "The early morning calls to [the company's headquarters in] America are even more frequent now, and the head office team is working late into the evenings to accommodate."  
Workers worldwide are quitting in their droves. In the US, a record 4.4 million people – 3% of the national workforce – resigned in September, according to most recent data from the Bureau of Labor Statistics. In the UK, the past quarter saw nearly 1.2 million jobs lie vacant, another record number. Companies are struggling to fill roles amid a sellers' market where workers, in extremely high demand, are seeking out jobs with better pay or opportunities. As a consequence, many firms have been left understaffed. 
The employees who have stuck around are now finding themselves forced to take on tasks left by departing colleagues. Until replacements are found, some are tackling not only their pre-existing work, but also tasks outside their job specs and comfort zones. In many cases, it's adding greater stress to already heavy workloads: further burdening workers while, in the long run, also harming companies that have been hit by staff shortages. 
Understaffing by numbers 
Understaffing is far from a recent trend. Employers have long tried to run their operations as efficiently as possible. 
"People are a relatively expensive cost in a lot of industries," explains Winny Shen, an associate professor of organisation studies at the Schulich School of Business at York University, Toronto, who researches understaffing. "Over time, we've moved towards a 'do more with less' model on staffing. The problem is that if a company is slightly understaffed for a short period of time, employees will probably try and make up that gap. But it soon becomes a slippery slope."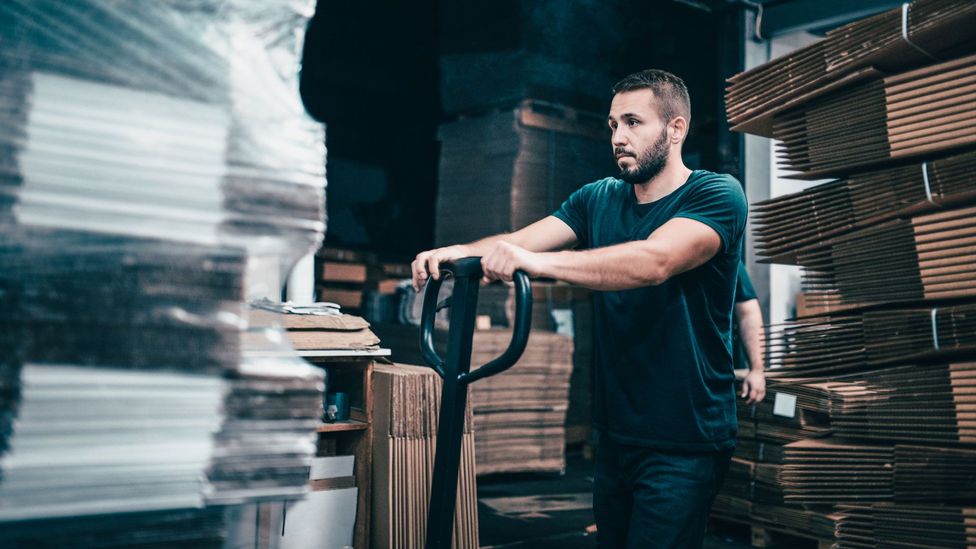 Employees often try to compensate for staff shortages - but it's not in their long-term interests (Credit: Getty)
Unfortunately, the employees who rally to help colleagues and under-fire managers are those most likely to suffer in the longer term. Bosses can start to perceive understaffed teams working extra hours to compensate for missing hires as the norm, rather than a stopgap. For them, it's a win, because payroll declines, the work still gets done and profits rise.  
Shen cites the 2008 financial crash as an example; the subsequent recession saw workers handed 'superjobs' as a cost-cutting measure, from chefs having to undertake kitchen maintenance to accountants pitching in on customer service. "Because workers often want to help when they recognise the business or the team is under pressure, organisations assume they can absorb the hit of understaffing," she adds.  
Although it may appear to be an efficiency win-win for bosses, there are hidden costs. "In reality, workers can't maintain that same performance in the long-term," says Shen. "If you're constantly drowning in work, unable to take breaks, it can cause burnout. And while co-workers feel obligated to help one another, they're more likely to have more contempt for their organisation, reach a breaking point and leave." 
The knowledge gap 
In chronically understaffed industries, such as healthcare, too much work for too few people leads to round-the-clock shifts and mountainous workloads. But understaffing doesn't necessarily mean a lack of manpower – it can crop up in other ways.
If you're constantly drowning in work, unable to take breaks, it can cause burnout - Winny Shen
"Among knowledge workers, it's more expertise understaffing: you lose people and don't replace them with the same skill set," says Shen. "Roles become more ambiguous; the work becomes more challenging for the employee – they're tasked with jobs they feel unequipped to do. It affects their performance and also how accomplished they feel at their job, negatively impacting confidence." 
Those suffering from 'expertise' understaffing can often feel out on a limb, plugging gaps which go beyond their job description. Immediately after Catherine began her current role as a social media manager in Leeds, UK, she was thrust into project management by her boss in order to cover hiring delays. "I was given large projects to look after, despite my limited experience," she explains. 
While there may be some workers able to embrace the challenge, get noticed and soar, this isn't the case for everyone. Catherine is a recent graduate and works as a one-person team – she's been forced to learn on the job without a support structure in place. The psychological toll of expertise understaffing is, largely, the same as numerical understaffing. "When things have been at their busiest, I've felt extremely overworked, stressed and manic," Catherine says. 
But while personnel understaffing is visual, expertise understaffing is insidious. Depending on your viewpoint, that makes it harder for bosses to detect – or simply easier to overlook. "If an experienced person leaves, it can't be assumed that those remaining can pick up the slack," says Shen. 
A problem that's here to stay? 
The effects of the pandemic, and the subsequent Great Resignation, have created the perfect storm for understaffing. Typically, labour shortages build over years as economies boom in the wake of recession. This process, however, was accelerated following the first lockdown; the economic downturn was short and the demand for workers exploded once sectors reopened. But then millions of people began quitting their jobs.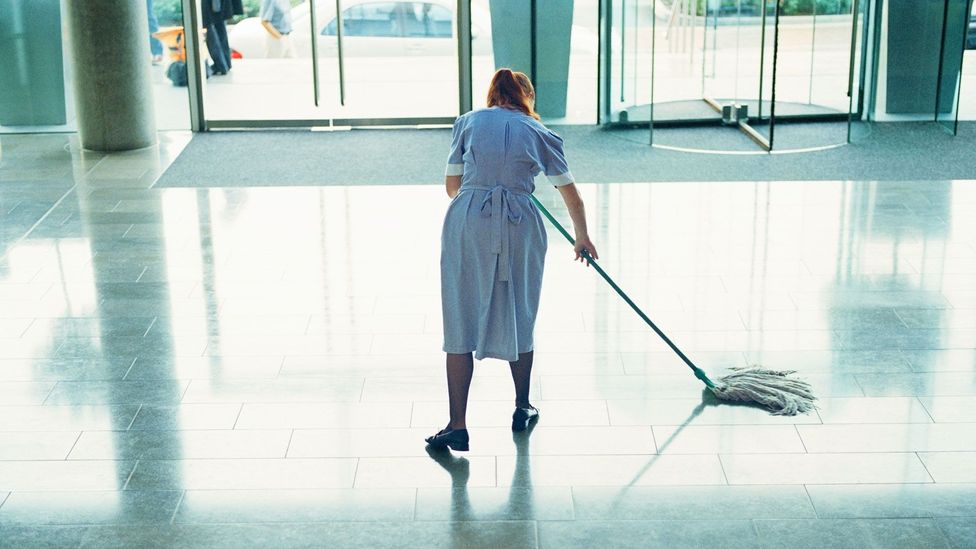 Labour shortages could worsen in coming months, say experts, with potential knock-on implications for existing staff (Credit: Getty)
Gad Levanon, head of the Labor Market Institute at US economic think tank The Conference Board, believes labour shortages could reach greater heights in the new year. "We're still likely to see greater demands for workers in 2022 because many sectors – hospitality, leisure, transport – are yet to fully recover," says Levanon. "People are more selective in what they want to do, and you can't just hire someone off the street and give them a trade job; they require much skill and experience, and that takes time." 
That means that, until the hiring crisis starts to ease, workers could potentially find themselves covering multiple jobs in thinned-out organisations. "People were complaining of being overworked long before Covid," says Abigail Marks, professor of the future of work at Newcastle University Business School, UK. "Now, we've reached the point where companies aren't replenishing those who have left over the past 18 months – it's creating a further burden on those who remain." 
Some businesses are acknowledging they now have to fight to keep their staff, and are beginning to reflect loyal employees' extra workload by increasing salaries. "There's growing evidence that employers are giving raises – the average wage in the US is up significantly," says Levanon. Meanwhile, workers who are covering for depleted teams and are yet to be rewarded with a pay rise or promotion do at least have some pushback. Unlike understaffing during a recession, they could be in high demand if they quit. 
When things have been at their busiest, I've felt extremely overworked, stressed and manic - Catherine
That doesn't mean employees have to necessarily hand in their notice. The current battle for retention gives workers more leverage if they feel overworked, opening opportunities to flag issues to oblivious bosses. "An employee can report understaffing to a line manager and say they can consider their options unless a proper plan is put in place," says Noelle Murphy, of UK HR resourcing provider XpertHR. 

For Catherine, that conversation has already taken place: her company repeatedly promises to hire more staff, only for more colleagues to walk out the door. Frustrated and worn out, she plans on joining them soon. "I feel extremely short changed," she says. "If I'd have had proper support when I first started the role, I could have gained so much more knowledge and expertise by now. I'm ready to leave – I don't feel that I bring value to the business." 

Addressing understaffing is extremely difficult; Shen believes it's embedded into the economy. "There are always pressures to keep staffing as lean as possible," she adds. "But just as we've seen with supply chains through the pandemic, if you don't have enough people to cope with the ramping up of demand, the whole system is placed under strain. You'll find yourself scrambling, creating a stressful situation for those that remain, increasing the chances that they'll look to leave too." 

The hope is that conversations around wellbeing, amplified by the pandemic, could lead to some change for the better. "The positive is that we're seeing more movement on the part of the employees for better working conditions," says Shen. "Those looking to quit are more sensitive to the toll that understaffing takes – and will be more likely to seek well-resourced environments when they look for their next opportunity."

;