While the Great Resignation implies people are leaving the workforce, a large swath of workers are simply reconfiguring what their careers look like.
T
The Great Resignation of the past year appears to still be in full swing: according to the Bureau of Labor Statistics, nearly 3% of the US workforce resigned in October, following a record-high in September. As often discussed, some resignations are people taking sabbaticals, early retirement or dropping out of the workforce for caring responsibilities. But that only tells part of the story.
Workers – globally, in many instances – aren't just leaving the workforce; millions of people are reconfiguring their careers. Some are leveraging the current hiring crisis to get into better positions. Others have decided to work for themselves – with the number of self-employed workers in the US rising by 500,000 since the pandemic.  
Many more, however, are simply shifting into new industries and careers that offer higher wages or align more with their values. "For talented individuals, in high-demand industries like tech, we're seeing a lot of movement," says Anthony Klotz, an associate professor of management at Texas A&M University, US, and the originator of the term 'Great Resignation'. "People are finding jobs that give them the right pay, benefits and work arrangements in the longer term." 
Rather than merely being a 'Great Resignation' in which people simply quit and walk away, the current disruption is seeing a large swath of employees move around the job market. Workers have agency: they're fine-tuning a better work-life balance and making deliberate choices as to where their careers are heading next. "There's now a greater ability for people to fit work into their lives, instead of having lives that squeeze into their work," says Klotz.
These "pandemic epiphanies", as Klotz calls them, have helped many people find more of what they want out of work – and get it. But is this job shuffling just a lockdown-induced phenomenon, or is large-scale swapping the way of the future? If so, this could have longer-term implications for the global labour force writ large.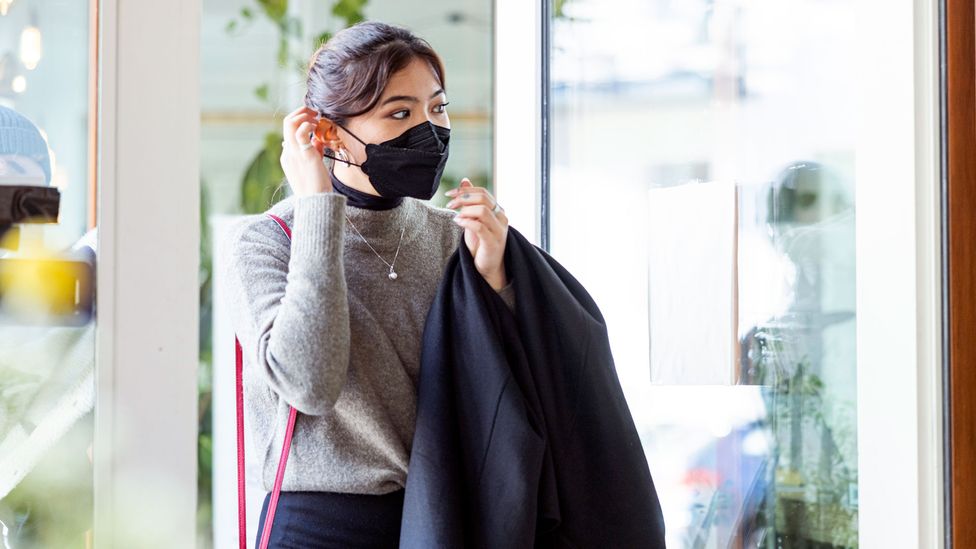 Workers are trading up into environments that are better for them, especially regarding in-person and remote arrangements (Credit: Getty Images)
The Great Reshuffle
While there have been huge shifts in the labour market before – be it new job opportunities with the post-war economic boom, or job losses with the Great Depression or Great Recession – the mass movement we're seeing today comes with a big difference.
"What's unique here is people in professional work now have choice," says Grace Lordan, associate professor in behavioural science at the London School of Economics. "Previously, with the likes of the Industrial Revolution, most people weren't skilled enough to get the high-income jobs. Now, knowledge workers are in such high demand that there's a skill shortage."
Opportunities opened up by remote work mean millions of workers can now access thousands of new roles previously geographically off-limits. As a means of attracting talent, many employers are either adapting their working models to hybrid or fully remote, or offering higher wages in response.
Lordan believes that much of the movement in the job market is a reshuffling: workers shifting their career path, gradually making their way to companies offering work arrangements and perks that match their preferences. "For a while, you'll see job hopping simply because employees who care about flexible and hybrid working will end up at businesses offering that," she says. "On the other hand, people who prefer the office full-time will move to those companies, where they'll likely be paid a compensating differential: a higher wage."
One such worker who has switched careers is Emily. Working as a personal trainer for a corporate gym in the heart of London's financial district, she's since become a digital project manager. "I was working long, unsociable hours and made to feel undervalued because I was in a service job," explains Emily, whose surname is being withheld for job-security concerns. "The fitness industry was also one of the last sectors to reopen after lockdown. So, I moved into something more stable and transferable across multiple industries, while offering remote work for more money in return for fewer hours."
We could see an unsettled labour market as people move around and companies try to provide solutions that bring out the best from their employees – and that takes a while – Anthony Klotz
The emerging data is supporting the anecdotal evidence. Many workers are moving to the in-demand sectors more likely to offer hybrid work. According to LinkedIn UK figures, from August to October 2021, the net flow of workers moving to software and IT services more than doubled year-over-year. Conversely, education experienced a net outflow over the same period, with retail being the hardest hit in terms of quits.
Many companies are still to refine their long-term working policies – meaning more shuffling is on the way. "Much of the current movement is based on extrinsic rewards: more pay and status," says Lordan. "Once businesses settle on whether they'll be hybrid, in-person or fully remote going forward, we'll see more people moving based on their work-life balance."
Some workers, however, have already struck a better work-life balance. "Lockdown forced me to stop," explains David, a corporate lawyer, whose surname is also being withheld. "I spent time with my wife, rediscovered healthy living and slept well. It took this halt to realise just how destructive life at one of the world's largest law firms was: always on call and under pressure to deliver, regularly working 60-plus-hour weeks. So, I quit."
David has since moved from London to a law firm in the north of England. Although he's had to take a sizeable pay cut, the rewards have been priceless. "I've been able to reclaim a degree of autonomy," he says.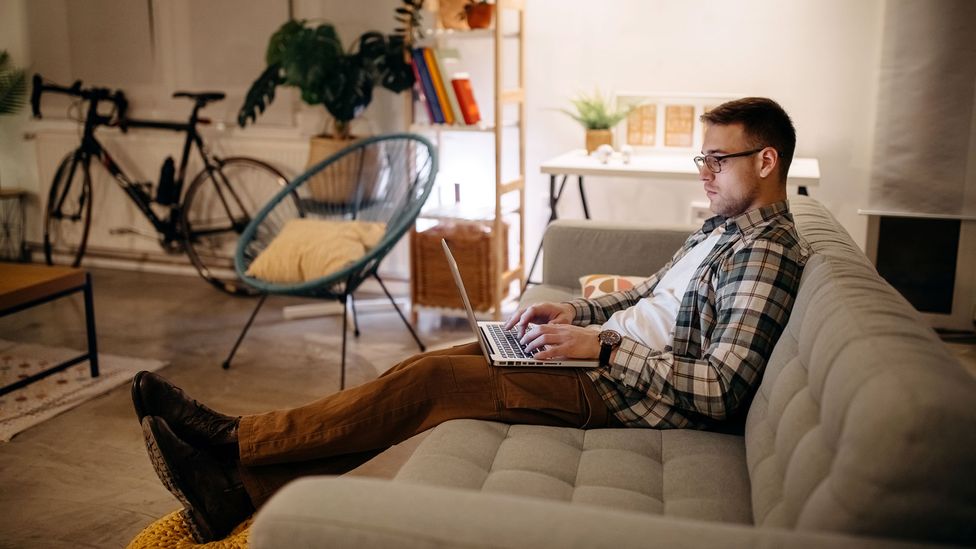 Amid the Great Resignation, workers aren't just quitting – they're flocking to new jobs that give them the exact set-ups they want (Credit: Getty Images)

Looking long term

One of the benefits of the Great Resignation is that workers will eventually be able to craft careers that better fit with their lives. "We're going to see more individuals have bespoke work arrangements," says Klotz. "People earlier in their working lives often don't mind being in the office as they want early career development, but then they could move to hybrid or digital nomadism later in their career."

Employees who have already built career capital are reshuffling. But many younger workers in entry-level jobs, who have been a large part of the Great Resignation in pandemic-ravaged sectors such as hospitality and retail, are also finding the careers that work best for them. "Currently, we're seeing that young people are changing jobs every 18 months on average," says Salvatore Nigro, CEO of JA Europe, an educational provider based in Brussels.

However, these trends don't necessarily represent a permanent shift to endless job swapping. "It's a transition," says Lordan. "Over time, workers will know which big company offers what in terms of hybrid. But currently, businesses are still figuring out policies and if they need to adapt their working models to the demands of the job market."

Klotz agrees the current reshuffling will take years before eventually settling down. "As organisations make changes, employees are migrating to the work arrangements they want at this stage of their lives. We could see an unsettled labour market as people move around and companies try to provide solutions that bring out the best from their employees – and that takes a while." 

In this new 'Great Reshuffle', workers are taking deliberate next steps down the career paths that best match their needs. Ultimately, this could mean improved, more fulfilling working lives for millions of people. As Klotz says, "If the pandemic has a silver lining, it's that it hopefully led to a permanent improvement in the world of work."

;