Rather than sending a withdrawal or rejection email, workers and employers are simply cutting off contact during the hiring process. Are we stuck in a 'ghosting' spiral?
A
As 2022 comes to a close, we're bringing back our favourite pieces of the year. See the rest of our Best of Worklife 2022 collection for more great reads.
When Laura was invited for a final-stage interview at a multinational music corporation based in London, she thought she was on the cusp of landing her dream role. After passing a first-round phone interview and meeting team members in person, all Laura had to do was meet a senior-level executive. "It was presented to me as a formality," she says. "The interview went well, and I was later told I'd got the job."
And then – nothing. Despite receiving initial guarantees she would be joining the team, the email formally confirming Laura's role never arrived. She'd send occasional follow-ups to the firm's HR department only to receive non-committal replies. "It was always me instigating the conversation," says Laura. "The last message I received said they promised to contact me as soon as they had more information on my new role. I never heard from them again."
Laura had been ghosted. Rather than sending her a formal rejection or an explanation of what had happened, her potential employer ignored her. It's a practice that's common in the recruitment process; one recent study of 1,500 global workers found that 75% of jobseekers have been ghosted by a company after a job interview. Employers openly acknowledge that they do it; only 27% of US employers surveyed by job listings site Indeed said they hadn't ghosted a candidate in the past year.
But it's not just companies. Right now, employees are ghosting back – and potentially in higher numbers than ever before. In the same 2021 Indeed survey, 28% of workers said that they'd ghosted an employer – compared to 19% two years before. The phenomenon seems to be happening at all stages of the recruitment process. While some employers reported that candidates cut off communications following an initial phone screening, a quarter said new hires had "no-showed" on their first day at work.
Ghosting is considered bad practice for both companies and workers; no one likes being on the receiving end of it. Yet its rise seems inexorable: digital hiring processes deluge companies with candidates, making replying to everyone hard, even as labour shortages give job-hunters more options as employers scramble for talent. Is the inevitable consequence of this an increasingly discourteous recruitment process – or can steps be taken by both sides to avert a downward spiral?
Easier – but more impersonal?
'Ghosting' was originally coined in the dating world: it meant a sudden, unexpected end to all contact. It's a social phenomenon increasingly being co-opted in the workplace – and put into practice on either side of the interview table.
Being able to suddenly drop communications during the recruitment process generally favours the party in the more powerful position. Traditionally, employers have been more likely to ghost than the workforce. However, even before Covid-19, ghosting had become a growing trend among candidates, too: thanks to a tightening job market, they could afford to begin mimicking companies' behaviour.
Candidates are being approached all the time with an abundance of jobs to choose from. If they have multiple applications on the go, it can be easier to simply ignore one of them – Craig Freedberg
But the pandemic has acted as a catalyst, fuelling the current spike. Yuletta Pringle, of the Society for Human Resource Management, based in Virginia, US, says the rise is coming from both workers and employers. 
Pringle attributes the uptick to the fall-out from the Great Resignation. "Labour shortages have left employers pinched and desperate to hire, meaning they have to push out a ton of feelers online and may not be able to respond to everyone," she explains. "On the employee side, there are so many job vacancies – they may be ghosting potential employers as they search for their ideal role and move around the recruitment process."
In many cases, recruitment processes have been digitised. Job-search algorithms place the open positions right in front of workers. 'Easy apply' options mean candidates can send off resumes for multiple jobs more effortlessly than ever. Virtual interviews have improved accessibility, increasing opportunities for employers and workers to find the best fit. "Before the pandemic, only a fraction of interviews brokered through us would be done virtually," says Craig Freedberg, a regional director at recruitment firm Robert Half, based in London. "Now, 99% of our first-stage interviews are via Zoom calls."
However, the convenience of digitised and virtual recruitment comes at a cost. Employers are having to both widen their net and interview more people as a result of the hiring crisis. That creates a knock-on effect for hiring managers who, whether inside firms or at external recruitment companies, are dealing with a glut of applicants and roles. "Much of the ghosting we're seeing today may simply be the fact that someone just can't get back to everyone," says Pringle.  
The loss of in-person interviews may also be a factor in ghosting by both parties. "It can sometimes be harder to build a rapport with someone virtually," says Freedberg. "The emotional investment of travelling to meet someone for an in-person interview is difficult to replicate when you're clicking on a calendar link from home, and it's easier for employers to ghost when you're losing that human, face-to-face element."
The process can, therefore, feel increasingly transactional. And, in the current buoyant job market, applicants may well be swamped, too. "Candidates are being approached all the time with an abundance of jobs to choose from," says Freedberg. "If they have multiple applications on the go, it can be easier to simply ignore one of them."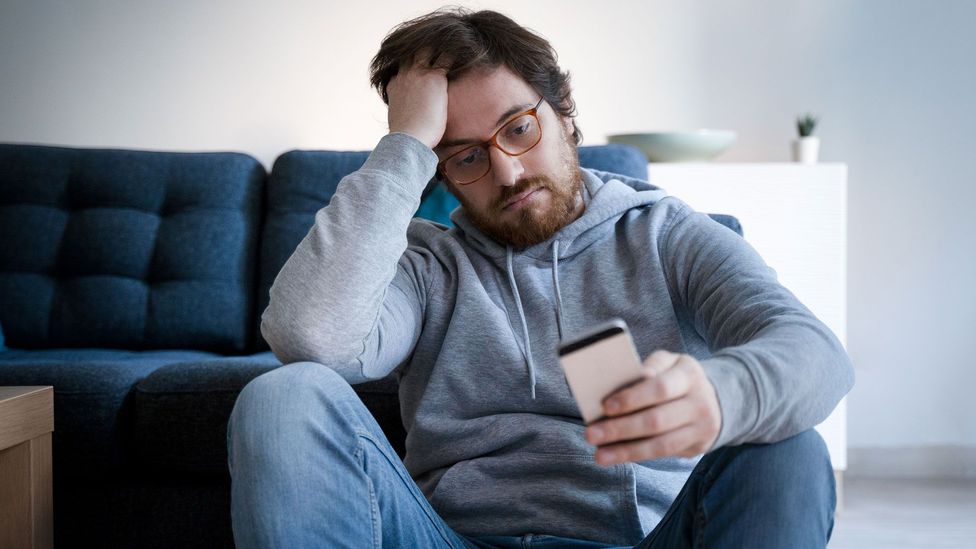 From the recruiters' end, an explosion of candidates due to new digital recruiting may mean applicants find themselves waiting for emails that never come (Credit: Getty Images)
Balancing ghosting and professionalism 
Market conditions may well mean that not replying to every lead or candidate is becoming more normalised. But ghosting comes with downsides to both employers and candidates: it leaves a bad impression – likely ending a professional relationship before it's even begun.
For that reason, some companies, particularly relationship-led ones, remain staunchly anti-ghosting – even if they've been on the receiving end themselves. "In our industry, it's very important to be approachable and build strong relationships, so we're certainly anti-ghosting," says Christoph Hardt, founder of consultancy marketplace Comatch, based in Berlin. "Nevertheless, we're seeing more of our requests to consultants go unanswered. That can be seen as unprofessional, but it's a consequence of the current market: a worker may ghost simply because they're too busy."
Pringle suggests that both employers and workers could benefit from thinking about what constitutes ghosting and where this strays into unprofessionalism. "If you have a job posting and, through your digital process, you push out your vacancy to hundreds of candidates but don't reply to each one individually, is that ghosting? Or, would ghosting be once you've made some contact both ways and then communication drops? It would be helpful to define it first."
Like its dating namesake, Freedberg believes that interview ghosting is rooted in a lack of commitment. "A precursor to ghosting is when either party doesn't feel bought into the process or has that emotional investment," he says. "There has to be greater emphasis on approaching people you genuinely think are right for the job. And, if someone takes time out of their day for an interview, virtually or in person, they deserve feedback."
There were no excuses to ghost me: I'd invested so much time and energy reaching that point, only for them to drop off the face of the Earth – Laura
Pringle believes responsibility for communication still falls on the employer's side – and says the right kind of communication can limit the prospect of ghosting from the outset. "If the employer is as clear and specific on the requirements of the position as possible, right at the beginning of the hiring process, then that could help reduce ghosting on the employees' side," she says.

Keeping in touch with candidates during the recruitment process is also important, stresses Freedberg. "Much of the time, it's just about managing expectations," he says. "If there are delays to the recruitment process on either side, responding to people's emails and letting them know will always be considered good practice."

But workers have responsibilities, too. Freedberg suggests that rather than applying for jobs on autopilot, workers mindfully select positions that offer a good cultural fit. Otherwise, they risk wasting recruiters' time. "If a candidate agrees to meet an employer for an interview, then decides to ghost, then that's something a client won't be happy with," he adds. "It's just bad practice."

Generally speaking, for both sides, the rule of thumb seems to be that the further you go down the recruitment process, the less acceptable it is to ghost. The more effort an applicant or a company has invested in the recruitment process, the ruder an abrupt end to contact will feel. Inevitably, it will leave a bad impression – as was the case for Laura.

In the end, she never received a rejection email. Instead, the delays, doubt and ghosting she experienced inflicted a deeper psychological blow – one that caused her to rethink her entire career. "I'd rather have just been told that for whatever reason I didn't get the job," she says. "There were no excuses to ghost me: I'd invested so much time and energy reaching that point, only for them to drop off the face of the Earth."

;