Many experts believe upskilling is urgent – but most people don't know where to start. Fortunately, there are many ways to hone your skills.
U
Upskilling is, according to experts, one of the most urgent challenges the workforce faces.
Learning new skills to remain competitive is touted as the most important way workers can future-proof themselves against workforce disruptions, such as automation; surveys show nearly 40% of workers fear their job will become obsolete in the next five years. The World Economic Forum also says upskilling is crucial to post-Covid economic recovery; it could boost global GDP by over $6 trillion and create 5.3 million new jobs by 2030.
The message is clear: the workplace is changing rapidly and we need new skills for a new world. But what is upskilling? Many people don't even really know – let alone how to upskill themselves.
That's according to a report last year from McKinsey, which looked at how upskilling sparks job growth and can tackle equity issues. "Across all education and income levels, what we saw is that over half of want to upskill, but awareness of what exactly to do was one of the biggest barriers," says future of work analyst Kweilin Ellingrud, senior partner at McKinsey and director of its Global Institute.
Fortunately, experts say anyone can upskill, and there are plenty of resources out there to help us – once we know where to start.
What is upskilling, and why is it important?
The ultimate goals of upskilling, say experts, is to be a more effective worker, stay relevant and competitive in your industry, potentially get noticed for more raises and recognition or position yourself for better job opportunities down the road.
The reason upskilling is getting so much buzz is because "the skills required in the workforce are changing fast. Jobs are changing on you, even if you're not changing jobs", says Linda Cai, vice-president of talent development at LinkedIn. "Recent LinkedIn data shows skillsets for jobs have changed by around 25% since 2015. By 2027, this number is expected to double."
While some skills have become important across all sectors, like digital communication, even skillsets within the same sector are subject to change and fluctuation, the LinkedIn data shows.
Cai defines upskilling as "those smaller skills gaps you are always filling, like learning the Excel skills you need to manage a project's budget more efficiently, or practicing a few tips to have better performance conversations with your direct report". Filling these smaller skills gaps "can be what gets you better and more productive in your current role and will set you up for that next promotion", she adds.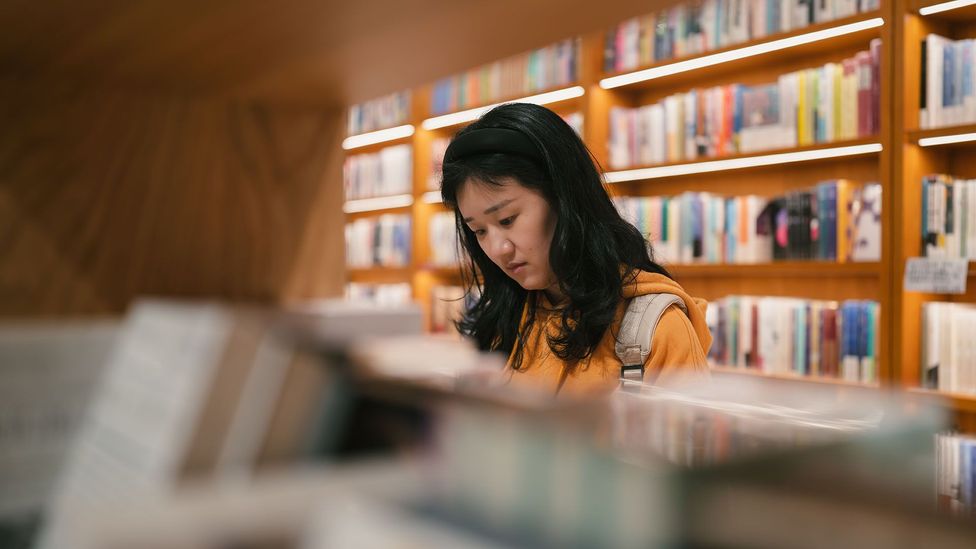 Many workers don't even know where to begin upskilling, but being genuinely curious and taking initiative is half the battle, experts say (Credit: Getty Images)
Upskilling can include hard skills (like how to use certain software, or maybe basic graphic design) and soft skills (honing your listening skills, or getting better at giving constructive feedback). It can be anything that helps workers "do their job a little bit better", says Barath Roy Michel, project manager of research and innovation at Humber College Institute of Technology & Advanced Learning in Toronto, who's studied upskilling.
Skills matter because they tell recruiters very clearly what you can do. Cai says 40% of recruiters on LinkedIn rely on skills data to find talent, a 20% increase from last year. Skills provide "an incredible opportunity to help fill the most in-demand jobs based on what a job-seeker can do, rather than on proxies like degrees and titles", says Cai.
Upskilling can look different for everyone
Another big part of upskilling is being aware of both your own skillset and also the broad, important trends in your sector. Take someone who works in oil and gas. It might not be a bad idea to learn more about green energy and electric vehicles, "as Tesla Motor stock prices are going sky-high", says Michel. "Take a step back and see what's happening in the wider industry, and see how you can get yourself ahead of the curve."
In marketing or media, that might mean spending more time on TikTok to figure out how the app works and how consumer trends are emerging. For performers, it might mean noting the upsurge in demand for voice actors, and trying to gain some relevant experience. For HR professionals, it might mean becoming competent with information systems technology.
Take a step back and see what's happening in the wider industry, and see how you can get yourself ahead of the curve – Barath Roy Michel
Traditionally, companies have led the way in helping workers upskill, through in-office training. But now, there are also options to hone your skills online, says Michel. "You can watch YouTube videos, you can sign up for LinkedIn learning programmes; there's a bunch of online certifications." Indeed, a little online browsing can lead you to articles about developments in your industry, information about live or Zoom events, or even classes for particular skills.

And when it comes to identifying specific skills to work on, imagining an end goal helps: "I would think about, and map out, what is your ideal job?" says Ellingrud. "Where do I want to get, and how can I work backwards?" Having the curiosity and drive to pursue upskilling is the most important thing, the experts say. You may not know exactly where to start, but being invested in your future is half the battle. "It's partly just starting to investigate," says Ellingrud.

For some, upskilling is urgent

For all workers, technological know-how and communication skills will be important in the future. But many blue-collar workers may need to retool their skillset more comprehensively. This group of workers face more urgent and existential challenges, as huge shifts in the workforce put jobs at risk: particularly in danger are customer service workers, food industry workers, manufacturing workers and assistance staff, like administrative assistants, says Ellingrud.

"I think, for some, upskilling is a luxury you can choose to do, and it'll be an advantage. For others, it's a necessity," she says. According to McKinsey data, 17 million US workers will see their jobs be less in demand within the next decade, and 80% of these people may need to reskill completely, not just upskill.

Workers will find building new skills harder because they're more likely to have lower levels of income, lower education levels and less access to reskilling resources to begin with – so governments, educational institutions and employers must work together closely and strategically to address those systemic issues, she says.

Upskilling and getting ahead

Upskilling shows that you're invested in your job and your future, experts say. "Often times we just tend to do our 9-to-5, and we go home and relax," says Michel. But "I do think we need to step back and take a look at what's happening in the macro picture".

Not only does upskilling help workers get ahead, but it can help them find passion in their work. In the US alone, just over a third of workers are engaged in their jobs, the lowest number in a decade, according to a 2022 Gallup poll. Experts say that upskilling is a way to re-motivate yourself: if you don't upskill, "you're at risk of falling behind, and frankly, it's not as fun", says Ellingrud. "Lots of us have a learning mindset or a growth mindset – it makes the journey more exciting and more fulfilling if you are learning new things, and pushing yourself in new ways."

Ellingrud suggests blocking out an hour on your calendar to figure out ways to upskill, and if your current employer offers training sessions, sign up for them. "I think a lot of people don't take advantage of them. [Workers] view them as, 'it's taking time away from either my family or my job or my day-to-day – I just don't have time for this training'," she says. "I think that's the wrong mindset."

"I don't think there's a single person," she continues, "from CEO to front-line worker who can afford over the next five or 10 years to not upskill in some way, because the world around us is changing so quickly."

;