Flexibility has long been touted as the 'it' perk. But as pay packets swell, workers are increasingly prioritising bigger salaries over other benefits.
F
For many workers, flexibility has become paramount. Now that millions of employees have enjoyed the ability to work remotely and shape their schedules, workers are increasingly reticent to give up flexibility – and would consider making sacrifices to have accommodating jobs. Earlier in the pandemic, large swaths of workers reported willingness to take a pay cut if they secured the benefits they wanted. 
But in recent months, a shift has occurred: while flexibility is still high on the list, pay is moving centre stage as a priority for job-seekers. Both knowledge- and blue-collar workers with particularly in-demand skillsets are enjoying sharp salary rises, as labour shortages impact some industries. These hikes are coming as workers of all stripes are facing rising living costs – and wondering if they, too, could find a better-paying role elsewhere. 
Right now, say experts, in sectors where workers have leverage, companies are having to pay more to secure the personnel they need. And as people worry about paying their bills, salary levels are moving ahead of flexibility as the most important factor in attracting and retaining talent. 
A perks and salary 'arms race' 
"The money that's being thrown around at the moment is ridiculous – it's the craziest I've ever seen," says Chris Adcock, the Solihull-based managing director for Reed Technology, the IT branch of Reed Recruitment in the UK. 
Adcock says there's been something of a benefits "arms race" in the past few years, as companies adjusted to new demands brought about by the pandemic. At first, flexibility around working hours or location, or a positive company culture that supported work-life balance, were portrayed as unique selling points; a reason for candidates to join up. Almost overnight, however, these "perks" became minimum expectations for job-seekers.
People tend to move for pay, especially when their pay is exponentially higher than they would be expecting – Chris Adcock
And while everyone was focusing on flexibility and benefits, they've "kind of ignored the elephant in the room, which is people tend to move for pay, especially when their pay is exponentially higher than they would be expecting", says Adcock. Once everyone is offering what were once considered perks, "there's no other benefits left so we're back to the one thing we know, which is money, and that's where the arms race of salary comes in". 
As the world slowly emerges from the pandemic, labour shortages are hitting some sectors hard, particularly areas like technology, engineering, sustainability, healthcare and skilled trades. That means for in-demand jobs, we're now in a situation "where salaries being offered by businesses are 10, 20, even 30% higher than market standards, just to attract people", says Adcock. Across the UK, March saw the steepest rise in starter salaries on record. 
Adcock says flexibility and company values are still important factors for workers, but that "realistically, they're only the difference-maker when the salaries are comparable. If the salaries are within X percent, and they're looking at two roles, and one's got all the benefits and all the work-life balance pieces they want then yes, they're probably going to go for that one", he says. "But if one company is offering 10K, 20K out, unfortunately still the main decision-maker is salary." 
'People will move to protect themselves' 
A major upwards driver of salaries, says Adcock, is the rapidly rising cost of living, which is forcing people who might not have prioritised pay before to do so now. The IMF recently revised down its world economic forecast for 2022 and 2023, citing the effects of the war in Ukraine. US inflation has already hit 8.5% and UK inflation is expected to hit 8% later this year, pushing up prices across the board. 
And despite some record-busting salary increases, most workers will not see their salary rise faster than inflation this year. About half of UK workers say they are already living pay-slip to pay-slip, a recent survey from TotalJobs showed, and a third (37%) were considering changing jobs to keep up with the rising cost of living. In the US, research by Robert Half recruitment found that 62% of workers intended to ask for a pay rise this year, 30% of them saying this was to help them adjust to rising prices.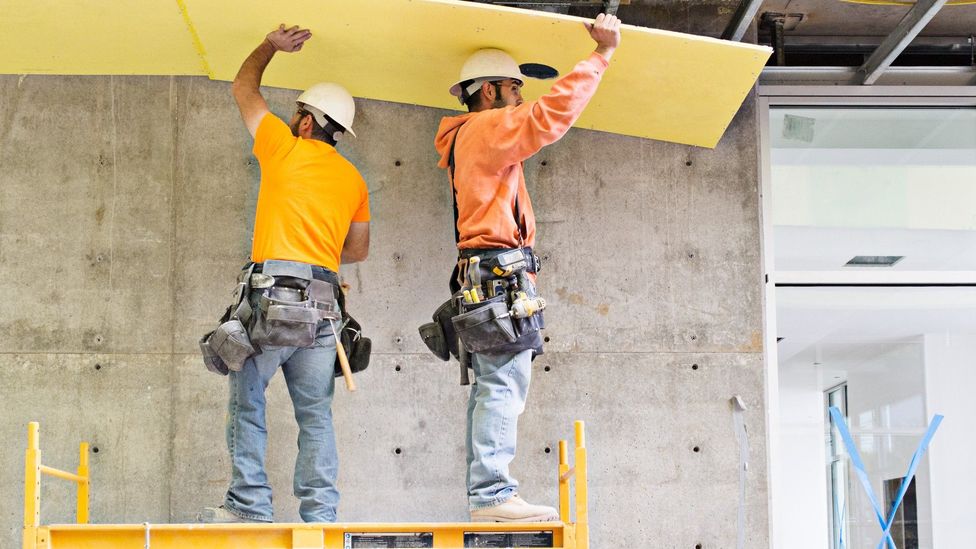 Skilled workers in sectors hard-hit by labour shortages can command significantly higher salaries right now (Credit: Getty)
Gaelle Blake, director of permanent employment at Hays recruitment agency in the UK, believes that despite the recent focus on quality and flexibility of work, salary never stopped being a priority for workers. But in the next few months, she says, with inflation causing workers' pay to drop in real terms, "we'll see almost a re-evaluation of those top-five reasons why people move jobs", with salary "firmly being number one. The companies "winning the race" for staff will be those who can offer both the work-life balance policies workers say they want and competitive pay. 
"I think what we'll see is people moving to protect themselves," says Blake, or making sure they secure better deals from their current employer. This is something that a "sensible employer" will need to anticipate, she says, by proactively offering above-inflation pay rises or other incentives, rather than delaying until workers vote with their feet. "If they lose them, it's very hard to recruit again," she says. 
Industries that can't readily offer perks like flexibility are particularly reliant on pay to secure staff. The UK construction industry, for example, saw the sharpest increase in weekly earnings of any sector last year, driven by a skills shortage and a demand boom. Bina Briggs, a construction HR specialist based in Luton in the UK, says her clients have been "really struggling" to recruit, as workers make the most of the competition for their skills. 
Recently, one of her clients received just 10 replies to a job posting. Of the two suitable candidates, one repeatedly failed to show up for an interview, while the other was offered the job almost immediately on generous terms. But the next morning, she says, the candidate rejected the job, having been offered significantly higher pay elsewhere. Right now, says Briggs, "It's a case of if you've got somebody good, hold onto them." 
Long-term risk versus short-term gain 
Adcock warns that in the long-term, some of these high salaries may not prove sustainable. 
"It's hard to say without sounding cruel, but there are people who are being offered salaries much higher than they're worth in any market," he says. "At some point, the market will change – it's always cyclical. And then you've got a real risk of people in all roles, whether it's technology, HR accountancy or recruitment, suddenly becoming very vulnerable because they are being paid well above market rates."
It's a case of if you've got somebody good, hold onto them - Bina Briggs
Paul McDonald, senior executive director at Robert Half, based in LA, highlights other potential problems; he says more than half (56%) of executive managers in a recent survey said they were starting to be faced with pay compression, where existing staff end up on lower salaries than new recruits. "Companies in all industries, particularly those with lower unemployment rates, need to be cognisant of these pay gaps and salary trends," he says. 

But it's unlikely that jobseekers right now will be thinking about longer-term issues; realistically, they'll be watching other people get recruited at much higher salaries and trying to secure their own piece of the better-salary pie. 

If people who wouldn't necessarily be looking to move are finding their bills are going up and everything's getting more expensive, says Adcock, it might well make them think "well, maybe more money right now would be really appealing".

;