Having as much holiday as you want? Sounds great – until it's not.
I
Investment-banking firm Goldman Sachs made an eye-catching move last week: it granted unlimited paid holiday to its senior staff.
According to a memo seen by a number of media organisations, partners and managing directors will be able to "take time off when needed without a fixed vacation day entitlement". Junior staff were given two more annual days off, and the company said all workers had to take a minimum of 15 days holiday each year.
At first glance, this looks like a positive initiative from a company known for gruelling work hours and demanding culture. Unlimited paid time off (UPTO), after all, could allow overworked staff more time to rest and improve their mental health and overall work-life balance. Plus, a generous holiday policy at the top could trickle down into the wider workforce, potentially making for happier and more productive staff on the whole.
Yet what sounds like an amazing benefit comes with major caveats. Workers will likely only take a decent amount of holiday if firms create an environment that encourages them to do so. In some firms with UPTO, workers end up taking less holiday – not more – because of peer pressure and perceived expectations around 'acceptable' amounts of holiday.
The latest data, meanwhile, shows UPTO isn't the benefit that workers covet the most; rather than an unlimited amount of holiday, most people prize flexibility, including the option to work from home.
Is this recently introduced perk the shiny new toy workers have wanted all along – or is it the gift no one asked for?
Trust and freedom?
The idea is simple: instead of a fixed number of paid vacation days each year, workers are granted an infinite number of days so long as they agree periods of leave with their boss. The policy is meant to hand workers more autonomy to manage both their workloads and personal lives, potentially leading to an uptick in wellbeing that benefits worker and company alike.
Unlimited holiday has become much more common in recent years. Originating at small Silicon Valley start-ups, it's since spread to big companies like LinkedIn, Netflix and Bumble – and now, to Wall Street. It's still quite rare, though; data from a 2021 survey approximates just 4% of US companies offer it.
President and CEO of the US-based Society for Human Resource Management (Shrm) Johnny C Taylor Jr says he and his colleagues prefer the term 'open leave', because it more accurately captures the benefits of UPTO. It "doesn't necessarily mean unlimited weeks on the beach", he says. "Sometimes it's about navigating parenting needs, recurring check-ups or even time for mental health", allowing workers to take time off however and whenever they see fit.
If a company introduces unlimited PTO but the culture still thrives on overwork, putting a new policy in place isn't going to change that overnight – Johnny C Taylor Jr
Some companies have reaped the benefits of UPTO; many workers at manufacturing giant General Electric have responded positively to the perk. Netflix CEO Reed Hastings detailed in his 2020 book that while nailing down UPTO took years, he eventually found that "the freedom signals to employees that we trust them to do the right thing, which in turn encourages them to behave responsibly".
Yet there are also a number of companies that have experimented with UPTO only to end the policy and pronounce it a failure. Workers often end up taking less time off than they did with a fixed policy. A 2018 survey showed workers with UPTO took fewer holidays than those with a fixed allocation; according to another poll, one-third of US workers with UPTO always work on  holiday.
US-based networking company Facet is one company that abandoned UPTO after it found its workers were taking fewer holidays. The CEO of London-based recruiting company Unknown, meanwhile, went viral in a LinkedIn post that explained the firm cancelled its UPTO scheme after people felt guilty and never took time off. (They've instead transitioned to giving 32 paid days off, universally across the ranks.)
Part of the problem is that in some companies, taking leave is something many workers don't do often enough – a phenomenon particularly pronounced in the US. "People don't take vacations now, even when they're accrued," says Peter Cappelli, professor of management at the University of Pennsylvania's Wharton School of Business, US, and director of its Center for Human Resources. "The reason is there's pressure on them not to do it."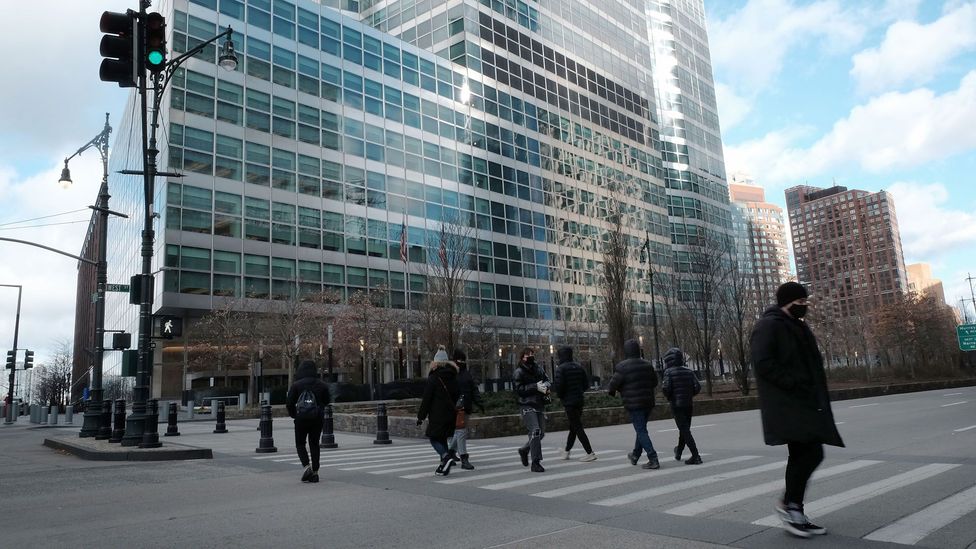 New York-based Goldman Sachs has begun offering senior staff unlimited paid holiday, a benefit that has invited scrutiny across industries in recent years (Credit: Getty Images)

Granting unlimited paid holiday doesn't make these problems go away – in fact, it can make them worse. With UPTO, workers are not technically owed any vacation days, since there's no fixed number, and everything must be cleared by the boss on a case-by-case basis. For workers, establishing what the 'right' amount of paid time off to ask for often depends on observing the behaviour of colleagues and bosses. If colleagues are only taking 10 days per year, asking for more could feel inappropriate.

Companies that adopt UPTO, says Cappelli, have "moved from a model where you accrue it – so you're actually owed the vacation – to one where you kind of [have to] ask. And there's nothing stopping your boss from yelling at you if you want to take additional time off – or punishing you if you do".

Plus, UPTO removes the safeguards that protect workers' interests if they can't take time off – there are no leftover days workers are legally required to take by year's end, or carry over to the next year. There's also nothing for workers to cash out if they quit and have days left over, which Cappelli says saves companies money.

Change is slow

All this means that it's crucial for a company to have a work culture that promotes balance if it tries to roll out unlimited holiday – something that Goldman Sachs, like other companies in the finance industry, has not traditionally been known for.

"If a company introduces unlimited PTO but the culture still thrives on overwork, putting a new policy in place isn't going to change that overnight. The company has to encourage downtime – and the managers must model it in their own lives," says Taylor, of Shrm.

That could take time, though, considering most senior staff at many big Wall Street firms cut their teeth on the exhausting, long-hours finance culture. Plus, many executives still work while on holiday, so it's unclear how realistic it is that bosses will actually take time off, and model that behaviour for junior employees.

But it's also significant that, for those lower-level staffers, Goldman Sachs has given them more set PTO days, and has also mandated staff to take at least one cluster of five days off in a row each year.

Such moves could be "sincere" ones to address Goldman's work culture issues, even though it may not exactly be the type of flexibility some of those junior workers want, says Sonia Marciano, clinical professor of management and organisations at Stern Business School, New York University. She says the firm is "going to get lower quality, fresh-out-of-business-school [candidates] if other attractive employers figure out how to hybrid their day".

While additional leave benefits, like UPTO, are a start, experts caveat that the conversation of how to change gruelling work cultures is far from over.

"This is a story about work-life balance," says Alec Levenson, senior research scientist at Marshall School of Business, University of Southern California, US. "Throwing some additional benefits at people without addressing some of the fundamental issues around how hard and long people have to work … doesn't change the situation."

;