The changing world of work has triggered a tug of war between employees and managers. Workers have had the upper hand – but some things may change if the economy sours.
A
As the pandemic has changed the way we work, one outcome has been an ongoing power struggle between workers and their employers. In many cases, employees have been seeking greater pay, support and flexibility. And while some companies have moved to accommodate some or all of these demands, many others have dug in their heels.
This back-and-forth has been particularly apparent over the return to office. Employers, for the most part, have been keen to nudge workers back to their desks or workplaces, whether on a full-time or hybrid schedule. Not all nudges have been successful, though, because many employees want to retain the flexible remote-working patterns they've grown accustomed to through the wax and wane of Covid-19. 
So far, this tug of war has taken place amid a backdrop that has largely favoured workers; the Great Resignation, a prolonged hiring crisis and a rise in worker activism. But as economic conditions sour, will the balance shift towards employers – and lead to a return of pre-pandemic working practices?
How the tussle has played out so far
The events of the past two-plus years have combined to hand workers a level of power they didn't have before Covid-19. Lockdowns sent many knowledge workers home, where they largely proved they could work productively away from in-person settings. Over time, these flexible working habits became more ingrained: many employees voiced dissatisfaction with return-to-office plans. 
When the peak of Covid eased in spring 2021, the Great Resignation began unfolding: millions of employees began quitting their jobs. Reasons varied, but generally speaking, knowledge workers left for more flexible options, better pay and meaning in their careers. As economies recovered from the pandemic, there became a mismatch between the supply of workers and the number of vacancies.
Getting people back to the office amid this great resistance has been a challenge for companies – Nicholas Bloom
The subsequent hiring crisis has had multiple impacts, including a spike in employee activism. Knowledge workers have increasingly voiced discontent – many knowing that if their existing employer can't accommodate requests for different job conditions, there are other firms who will. Even in industries like investment banking, notorious for high salaries that generally keep workers in line with corporate dogma, there have been walkouts and complaints from young bankers over long hours.  
This has led to a situation in which firms keen to retain workers have allowed staff more flexibility than before or awarded staff significant pay rises. Grace Lordan, associate professor in behavioural science at the London School of Economics, points out that flexibility has become entrenched in many workers' lives. "Keeping the freedom of that as an option is very attractive, so being told that you must return to the workplace can feel like something is being taken away." 
However, even now, there are bosses still strongly resisting employees' wishes, and the return to work remains, for many workers and companies, an ongoing negotiation, as  employers scramble for the best balance between meeting managers' needs and affording employees flexibility.
For example, in Big Tech, some firms have had to back-pedal plans as a result of employee activism. A high-profile example is Apple, which has modified its return-to-office mandate amid negative employee feedback but is still facing staff backlash. "Getting people back to the office amid this great resistance has been a challenge for companies, particularly those who are too aggressive in their approach," says Nicholas Bloom, professor of economics at Stanford University, US.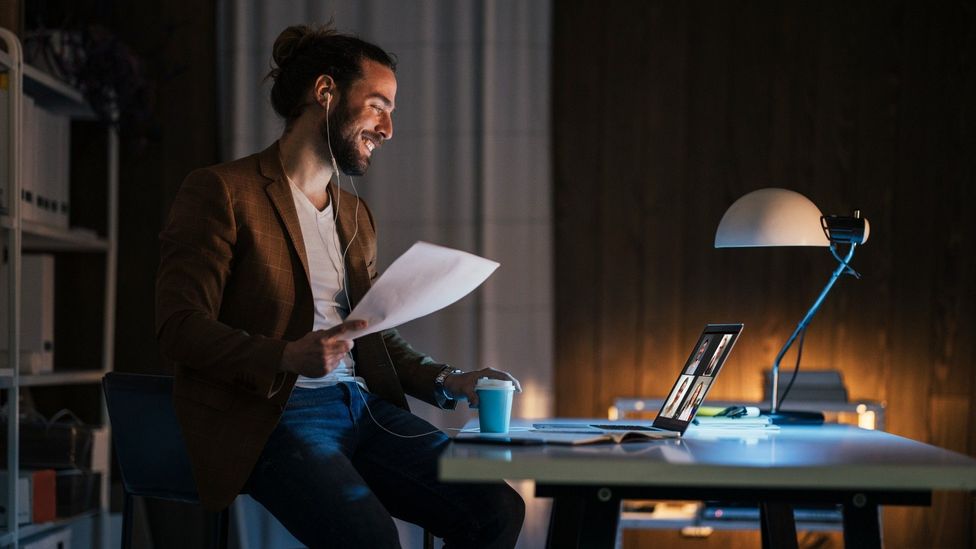 Many workers are very keen to preserve the flexibility they've gained during Covid-19 (Credit: Getty)
How the downturn might shift the balance 
However, although the past 18 months may have been a golden period for some workers, the tide may well be turning. Inflation is soaring, and few economies will escape a slowdown in 2023 (although the outlook is certainly better for the US versus Europe). This will likely influence the back-and-forth between companies and their employees, though impacts will differ across sectors, ages and skill levels. 
There are already signs that the looming economic downturn is leading to companies taking decisions that will reduce labour mobility. In tech, for example, some of the biggest firms in the world have been commencing layoffs, hiring freezes and even rescinding job offers following rapid expansion in the wake of the pandemic. Cross-sector staffing cuts have also been announced in the US, with an August 2022 survey of 722 executives showing half planned on making job cuts. 
If this plays out, employers are likely to regain some of the footing they had pre-pandemic, says Abigail Marks, professor of the future of work at Newcastle University Business School, UK, with workers less able to switch jobs easily. "Currently, we're still seeing low levels of unemployment and not enough people to fill vacancies. However, a recession could lead to cost-cutting and redundancies – clearly handing power back to bosses." 
Yet the pain will not be distributed evenly. There will, for example, be sectors in which workers will continue to hold all the cards, such as IT, healthcare, pharmaceuticals or engineering. In the UK, says Bobby Duffy, director of the Policy Institute at King's College London, who analyses downturns, there is such a severe shortage of skilled labour in these sectors that the battle for the most talented recruits will likely continue even during a downturn. These lucky few will have their pick of roles and locations; the most highly prized workers will be able to continue to demand flexibility and big salaries, or generous perks.
And for knowledge workers in general, some of the gains made during the pandemic will be hard for bosses to roll back, according to Elise Freedman, workforce transformation practice leader at consultancy Korn Ferry. "I do think with the threat, or reality, of a full-blown recession, the [power] balance will even out a little more, but the most forward-thinking organisations understand there will always be options for top talent and hard-to-fill roles," she says. "The push-and-pull is still going on."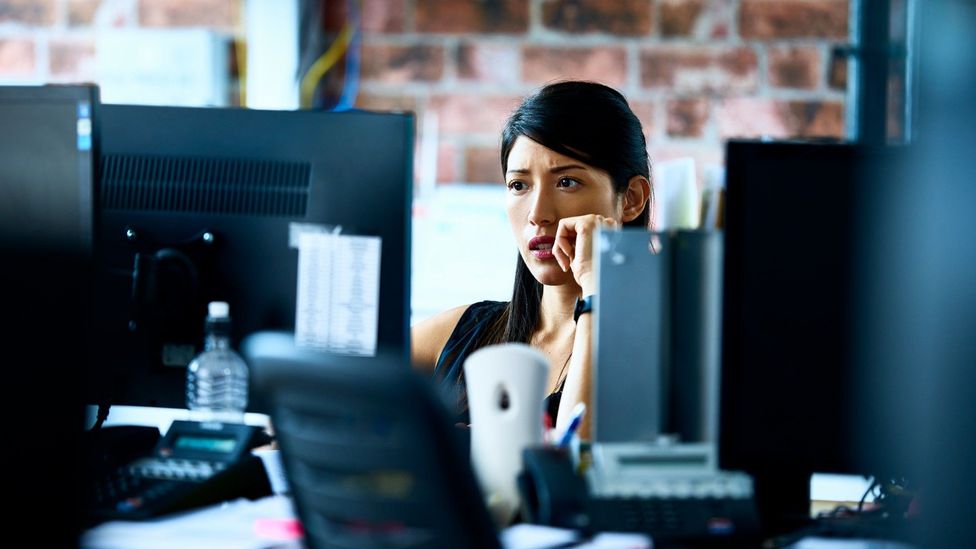 A downturn would hit younger workers hardest, say experts, both in terms of finding good jobs and negotiating flexibility (Credit: Getty)

Greater flexibility has become entrenched in several sectors, as evidenced in the language used in job adverts on both sides of the Atlantic, according to Kristie McAlpine, assistant professor of management at Rutgers University, US. This suggests that even if some firms are trying to curtail hybrid, they don't want to shout about it. Others, like investment bank Goldman Sachs, which took a more hard-line approach on flexibility but hiked pay, will be unable to U-turn on those higher salaries. 

Freedman thinks firms in sectors where there is competition for talent will still need to focus on what they're offering to ensure they can attract and retain people. There will of course be companies needing to "tighten their belt", but the successful ones "will do this thoughtfully" in a way that's mindful of employees' needs.   

However, those workers with skillsets that are less in demand, or who are less advanced in their careers, may find themselves more at the mercy of employers' demands. If history is anything to go by, previous recessions have been particularly painful for younger workers, putting all the power back with the bosses, warns Duffy. "It's iron-clad, I'm afraid – younger workers are always hit first and hardest. This was borne out not only during the credit crisis in 2008 but also recently during the pandemic." 

For younger and less-skilled workers, this will mean good jobs will be harder to come by. They also won't be able to negotiate so hard on their working conditions; promotions or bonuses may go out the window, says ING Bank senior economist Bert Colijn. He warns this could leave existing recruits treading water for a few years – with bosses keeping them on the payroll but largely on the side-lines, with no investment in training. 

A more precarious job market, combined with an acute cost-of-living crisis, may also influence junior workers' behaviour as they dig in to keep their jobs. Wendy Patrick, lecturer in business law at San Diego State University, expects more young workers to head for the office, rather than work from home, because there "they can cultivate chemistry and contacts with superiors, who will want to keep them once the recession hits".  

What all this means is that, while power is certainly tilting back towards employers in general, outcomes will not be equal. Some workers will be in a position to hold on to the flexibility and conditions they have gained during the pandemic, while others may have to settle for whatever employers want to give them. 

"A recession will likely hollow out more inequality, where the top-income workers won't experience huge layoffs and instead have more flexibility," says Lordan, "while the traditional, lower-paying roles could be made redundant." 

Additional reporting by Angela Henshall

;