For the first time in three years, many things felt normal about daily life. But the work world is still a major exception – and lots remains in flux.
E
Even as many people moved closer to pre-pandemic living in 2022, daily life still doesn't look exactly like it did before. That's especially the case with work; this year, it became much clearer that many of us will never return to the workplace as we knew it. 
Although it's true that we've learned more about what a pandemic-era workplace might look like, there's a lot we still don't know going forwards, particularly about working models and equality. Both employers and employees are still contending with a landscape that is anything but settled. And the power struggle over flexibility is still raging, even as the global economy takes a downturn.
Here's what we've learned about work this year – and what it might tell us about what's coming in 2023.

The not-so-quiet rise of The Great Buzzword 
In 2021, Anthony Klotz, at the time an associate professor of management at Texas A&M University, US, coined the term 'The Great Resignation'. It's been core to explaining the mass worker attrition that's occurred during the pandemic and, especially in certain sectors, such as service. 
This term has been great to describe the large-scale shift in the labour force – an unprecedented shake-up in equally unprecedented times. But admittedly, it's also become a bit exhausting, having given way to many copycat terms that both media and researchers alike have created to describe the ongoing state of labour in 2022.
A speedy glossary of a few:
A second swath of buzzwords also emerged in the latter months of 2022: the 'quiet' trend.
The best guess as to the origin of this new lexicon is a March 2022 TikTok video about 'quiet quitting' – the idea of scaling back one's work to the bare minimum of a job description, instead of leaving a company outright. But the term 'quiet quitting' exploded in July 2022, when a different TikTok video went viral, propelling the term into the mainstream. Although the idea isn't new, the sentiment of foregoing the hustle-culture attitude of years past has particularly struck a chord in the pandemic era.
As commentary on quiet quitting proliferated, the term morphed. The two biggest additions have been 'quiet firing', in which an employer silently nudges out a worker instead of outright letting them go; and 'quiet hiring', a recruiting practice mostly linked to Google, in which the company promotes employees who are already going above and beyond.
As tiresome as these buzzwords have become, their rise is not surprising. Over the past three years, workers, bosses and experts alike have struggled to explain the novel phenomena of the radically re-shaped pandemic workplace. These terms have helped put a name to and, in some cases, crystalise some of the biggest changes in both organisational and employee behaviour and attitudes.
Our guess? Expect more buzzwords to come.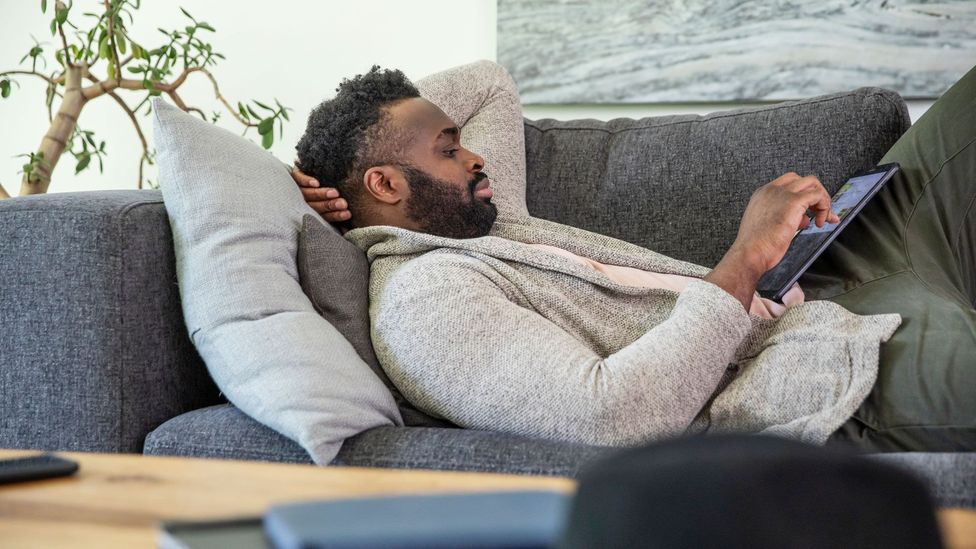 The notion of 'quiet quitting' proliferated this year – the idea of doing the minimum job requirements, instead of going above and beyond (Credit: Getty Images)
Pay transparency inches closer in the US
A year ago, the idea that a US worker might be able to have a sense of salary before applying for a job seemed mostly unrealistic. While many European nations already have policies mandating employers list pay, in the US, pay transparency legislation has been limited to a handful of states. But this year, the most high-profile moves occurred in New York City, California and Washington – notable because, as major employment hubs, it's nearly impossible for many firms to exclude these locations during recruitment.
This is good news. For one, wage transparency can help smooth interview processes as well as create positive workplace cultures. But the biggest piece, says Pavlina Draganova, of UK-based Organise, a UK platform that advocates for pay transparency, is that "over the last few decades, there's been mounting evidence that pay transparency can be a key tool in closing gender and racial pay gaps". 
Still, some experts say that although these laws may help, the legislation is not a panacea for wage gaps that mostly affect women, people of colour and LGBTQ workers. First, since exact salaries are not listed, it's possible that the groups most affected will still land up on the low end of the spectrum (and, in some cases, wage ranges have been so broad, they're nearly meaningless). There is also the blind spot of bonuses, as additional compensation such as performance pay and equity fall outside the law.
Regardless, these changes stand to help further pay transparency in 2023. Experts predict an increasing number of states will move towards this requirement, and employers, too, may voluntarily embrace this in the quest for better talent.
Yes, hybrid is still a work in progress
As early as 2020, with the pandemic still in full swing, many people realised hybrid work was the future. It's a prediction that's panned out: thousands of companies have since transitioned to hybrid set-ups, most commonly two or three days in the office. In 2022, many employers have brought workers into hybrid environments – the first widescale test of these set-ups.
Clearly, lessons are still being learned. First, workers are still divided on how often they want to go in – if at all. It's split employers and employees in many instances, and even sparked tension among workers who are remote versus those asked to come in. (Some workers even report managers aren't following the same rules as their reports.) And, what's more, many companies still haven't made definitive return-to-office plans – which is keeping some workers frustratingly in flux.
"If people are told different things at different times, without influence over that decision, it's disturbing," says Denise Rousseau, professor of organisational behaviour and public policy at Carnegie Mellon University, US. "The yo-yoing back and forth breeds uncertainty, and people don't like that there are just so many unknowns."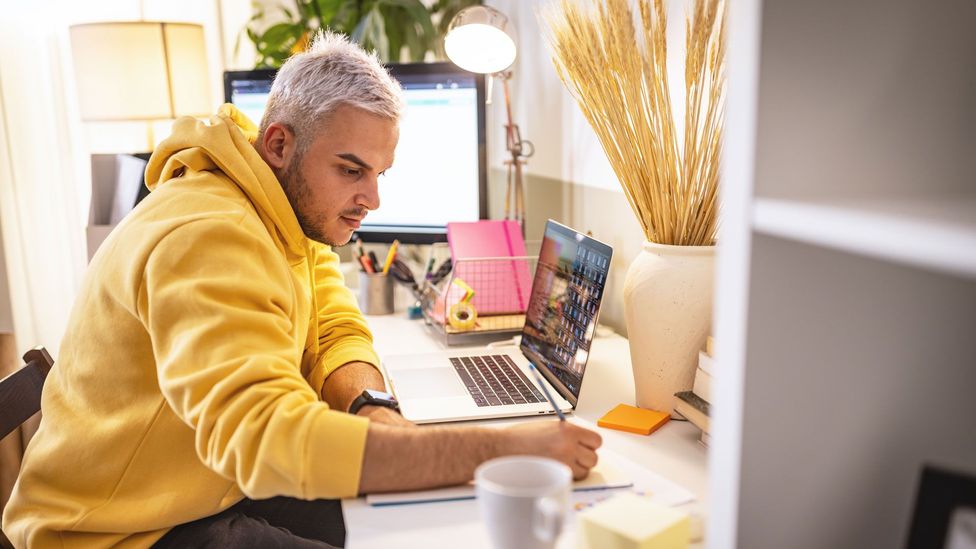 Yes, we're still figuring out hybrid work; yes, we will be for a while to come (Credit: Getty Images)
There are also other considerations that have kept a concrete approach to hybrid work in limbo. Among these are inclusive accommodations for the growing number of workers with long Covid and immunocompromised employees, who may not be as safe in a world where the virus is still present. There are also considerations for workers struggling with highly individualised issues, such as social anxiety or isolation issues that impact their wellbeing.
To tackle challenges like these, most companies are taking an ad-hoc approach – a lot of trial and error, for sure. There are some, however, who are turning to dedicated 'remote leaders': newly created positions that are focused entirely on making sure these set-ups are sustainable for a world where hybrid work has a permanent role.
Firing has picked up – and some of it has been brutal
2022 was largely another worker-favourable year, with hiring continuing at a steady clip, wages rising and employees in good bargaining positions with their employers. However, this may be changing; recent developments may foreshadow a dimmer picture for labourers in 2023. 
As the economy has begun to sour, firings have ramped up. Some of the highest-profile layoffs have been in tech: in November alone, Twitter fired more than 3,000 workers overnight upon Elon Musk's takeover of the platform; Meta let go of 11,000 workers at once, too. Downsizing has also occurred in finance, advertising, fintech, real estate, manufacturing and more. Economists predict more layoffs to come, especially if economic conditions worsen.
It's not just that workers are getting laid off, however – it's that the firings have, in some cases, been pretty tough to swallow in the changed work-world. Some companies have gone ahead with Zoom firings, simple email notifications or freezing workers out of their logins. It's an adjustment to be let go virtually – one that experts say will take some time to acclimate to. It's important to acknowledge, though, that compassionately downsizing workforces that aren't there in person is a totally new line for employers to toe, too.
As many workers have lost their jobs, though, layoffs are increasingly shedding their taboo. Fired workers haven't had to hide or feel shame – and many are even building community and helping each other find jobs.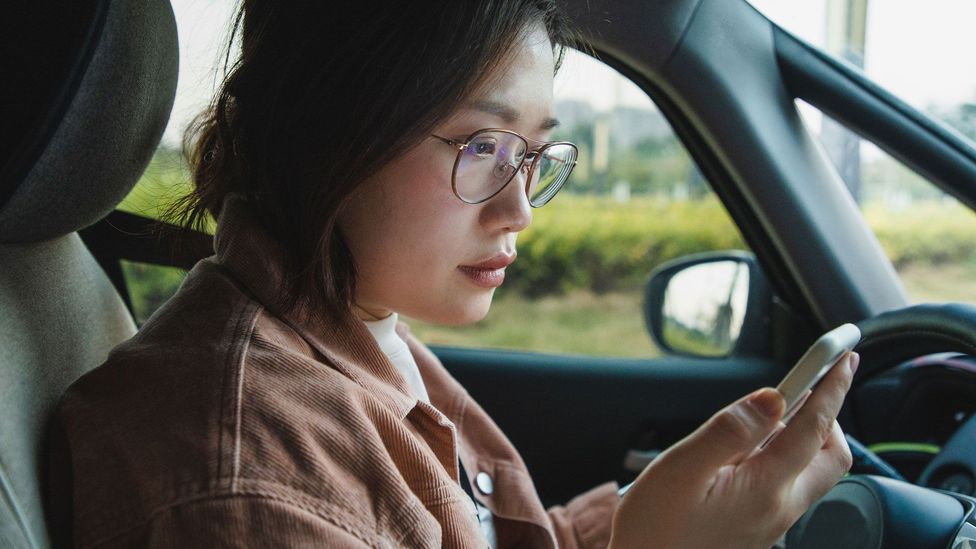 In a swath of high-profile mass layoffs this year, thousands of workers got the news their jobs were eliminated – sometimes in surprising ways (Credit: Getty Images)
Watching the power pendulum in 2023
If there's one major thing to keep an eye on going forward, it's the power pendulum. 
Employers and employees, as well as workers and companies, have been engaged in a struggle for control all year. Largely, workers have had the upper hand as the labour market has favoured them, giving employees bargaining power for things like pay and flexibility. However, as economic situations shift and jobs become harder to come by, some experts predict firms will gain back some of the ground they've ceded. 
"I do think with the threat, or reality, of a full-blown recession, the [power] balance will even out a little more," says Elise Freedman, workforce transformation practice leader at consultancy Korn Ferry.
However, these experts note it won't be a zero-sum power shift – workers won't lose all their gains. Data from the November 2022 State of Remote Work report from Owl Labs and Global Workplace Analytics shows workers are more wedded to remote work than ever: two-thirds of respondents said they'd immediately start looking for a new job if they lost the ability to work from home; 39% would outright quit. This means, whatever the state of the economy, employers will still have to cede at least some ground if they want to keep their workers in seat.
Ultimately, the first thing to say about the coming year? Let's get comfortable with the idea that work will remain uncomfortable in many ways, even as we enter our fourth year of living with Covid-19. Do we expect to return to our round-up next year and say we've found the key to hybrid work, evened the wage gap and settled the workplace power struggle? 
Certainly not at this juncture.