Some companies are staying flexible about coming back to the office – but others are putting their foot down in a way they haven't since the pandemic.
T
Throughout the past couple of years, many employers have been relatively lenient about office returns, even in stricter industries like finance and consulting. In response, employees have largely shown a preference for remote work.
By July 2023, data from Kastle Systems, measuring entry swipes at office buildings, showed the average workplace occupancy among 41,000 businesses in the US sat at around 50%. In response to diminished attendance, some of the world's biggest firms have even been forced to slash their real estate footprints. 
"Senior leaders are running out of patience," says Brent Cassell, vice president, advisory in the HR practice of consulting firm Gartner, based in Virginia, US. "Many companies formally introduced hybrid working schedules in spring 2022, but most strategies were characterised as soft reopenings: 'We want you back, your badges work, we won't check attendance'. But they realised after inviting them back and offering 'Free Bagel Tuesdays' that no one came."
Now as employees return to work following summer breaks, many may well find that employers expect them to take up the commuter lifestyle again. 
"There's been a shift among Fortune 500 companies, moving from a flexible hybrid strategy to a much more structured approach of set days teams are expected to be in the office," says Cassell. "And if the likes of Starbucks, Disney and Google all say they need their employees back at their desks, it's likely that smaller companies will see their example and follow suit."
The announcement that Zoom, the communications tech company that has become synonymous with working from home, is now requiring workers to follow a hybrid work schedule marks a major shift. The company is implementing a structured in-person work pattern, with employees living within 50mi (80.5km) of an office expected to be in at least twice a week.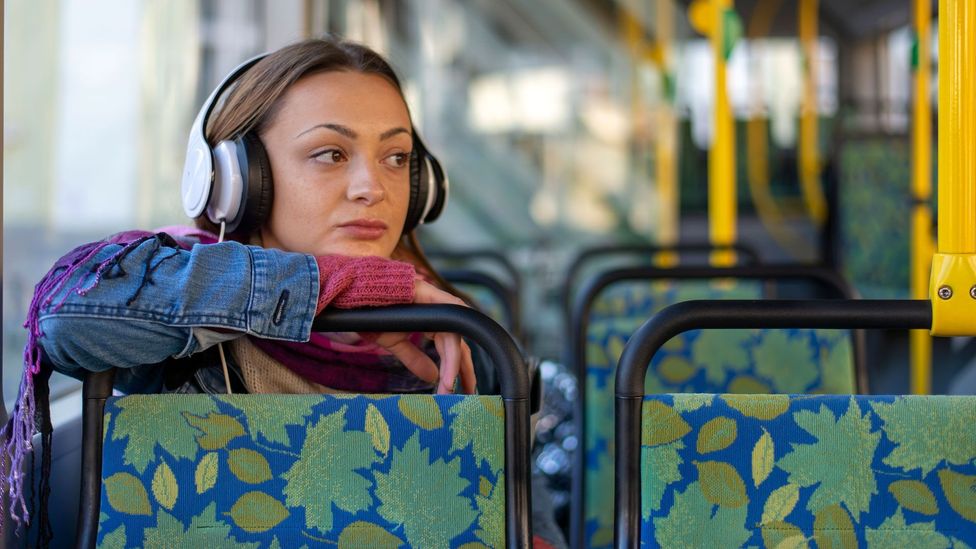 Many workers are finding they have no choice but to return to their desks this autumn (Credit: Getty Images)
Zoom is expected to roll out its return-to-office mandate in September. Cassell says the autumn timing is significant. "In the US, Labor Day at the beginning of the month signifies the end of summer and the start of fall: vacations are over, and kids are back to school. The changing of the seasons signifies that it's time to get back to work and begin a more regular work schedule." 
The last three years have seen companies attempt to implement return-to-office plans centred around the month of September – notably, JPMorgan Chase in 2020, Google in 2021 and Apple in 2022 all tied their plans to post-summer.
"Autumn has that 'back-to-school' mentality as leadership and employees return to work after holidays," says Sue Asprey Price, CEO Work Dynamics in EMEA at commercial real estate firm JLL, in London. "Now, we're seeing more direct communications from companies suggesting which days of the week they'd like to see their employees in the office – it's often with a September deadline."
There are signs that this autumn will mean record numbers of employees head back to their offices since Covid-19. According to August 2023 data from workplace tech firm Eptura, seen by BBC Worklife, desk bookings among 2,200 businesses have grown by 56% in the US and 46% in the UK since last autumn. The trend is cross-sector: while banking and finance jobs have the highest number of desk bookings, with a 68% year-over-year uptick, media and entertainment desk bookings have spiked by 123%.
The return-to-office rhetoric from companies has intensified as well.
For example, Meta has introduced an 'In-Person Time Policy', effective from 5 September, in which card swipes will be tracked – non-compliance is deemed a disciplinary issue, potentially resulting in termination. Amazon is also sending disciplinary emails to workers not attending the office at least three days per week. In a meeting earlier this month, Amazon CEO Andy Jassy told employees who didn't want to comply with the rule that "it's probably not going to work out for you at Amazon because we are going back to the office at least three days a week".
Now, we're seeing more direct communications from companies suggesting which days of the week they'd like to see their employees in the office – it's often with a September deadline – Sue Asprey Price
Such mandates coincide with bosses now having greater leverage against a backdrop of layoffs, rising cost of living and cooling job market, say experts. "One side of this is that job switching behaviour has slowed, and power has shifted back to employers," says Cassell. "Some may now feel that, for the first time in a long time, they're able to enforce stronger return-to-office mandates."

Some business leaders are naturally sceptical about remote working, says Jeetu Patel, executive vice president and general manager, security and collaboration, at digital communications technology firm Cisco, in San Jose, US. They may sense this is their best opportunity to enforce fixed hybrid schedules, and abandon flexible approaches, he adds. "There's a group of people that believe that all kinds of work is done better in person. It may be because that's what they've experienced, or their organisation lacks the culture to make distributed teams work."

The return-to-office trend seems to be only heading one way, says Asprey Price, citing JLL data that shows office attendance among its European clients has now reached 74% of pre-pandemic levels – the highest figure since Covid-19. "Last autumn, firms were still trying to decide their longer-term hybrid policies, and there was a lack of clarity around Covid variants," she adds. "Now, there seems to be more confident statements on office-based culture and in-person working being integral to their business."

While the post-summer return may not mean waiting on the train platform Monday to Friday like the days of old, it seems workers will increasingly become acutely familiar with the four walls of their offices once again. The physical space is too important to bosses, says Asprey Price, for workers to skirt returns this time.

;